IPA Bellwether Report Q4 2021: Budgets Increase Across the UK Despite Omicron Slowing Growth
The IPA Bellwether Report Q4 2021, published today (20th January 2022), has revealed that total UK marketing budgets have increased for a third successive quarter. Despite total market growth slowing in Q3 2021 due to the emergence of the Omicron variant, 6.1% of companies raised their total marketing budgets at the end of 2021.
Key statistics
A net balance of +34.5% of surveyed companies are planning to expand their total marketing spend in the coming 2022/23 financial year.
A net balance of +17.4% of firms anticipate spending growth in main media marketing – which includes 'big-ticket' advertising campaigns relating to TV and radio.
Sales promotions budgets are also set for strong growth, with a net balance of +17.9% of firms planning to expand their spending here.
GDP growth expected to slow in 2023 and 2024, and forecast annual expansions of 1.8% and 0.9% respectively reflect the impact of rising tax burdens on consumption levels, in addition to tightening interest rates.
Consumers want to see brands take ownership of sustainability goals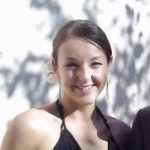 Continued recovery will now depend on businesses being led by demand; focusing on showing consumers want they actually want to see. And what consumers want to see is brands taking ownership of sustainability goals. To that end, we expect agencies to start working more closely with clients to develop lower-carbon media plans, as well as encourage them to use the power of advertising to promote sustainable consumer choices and behaviours. We ultimately have to be bigger than the discipline – talent wants to work for companies that serve their communities and the world, so it's within everyone's interest to make "Ad Net Zero" a key priority in 2022 and channel budgets towards achieving this.
Faye Daffarn, UK MD, Tug