UK online advertising hits £5bn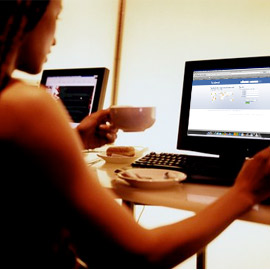 UK internet advertising spend is set to hit £5bn in 2012 according to the Internet Advertising Bureau, with Facebook on track for an estimated 60% revenue surge to £288m. Companies spent £4.78bn on all forms of internet advertising in the UK in 2011, with 14.4% year-on-year growth the biggest surge since 2007.
The UK needs to see growth of just over 4% in 2012 – which is definitely set to hit it's target – for the market to be worth £5bn annually. A big part of the growth in2011 was due to massive boom in advertising on mobile devices and tablets, rising by157% (£203m) last year.
Search advertising (dominated by Google) accounts for 58% of total UK digital ad spend, grew 17.5% in 2011 to £2.77bn.
Display advertising grew by 13.4% to £1.13bn in 2011.
One of the biggest beneficiaries of the surge in display advertising is Facebook, which figures from Enders Analysis estimates doubled revenues in 2011 to £180m.
A big part of this growth has come from the British public's love of web search and the cost-effective nature of search advertising.