Strategising AI/ML Technology at Tug
Last week, Tug London held an AI/ML strategy day. Channels used the day to assess how they're currently using AI, and strategise other areas of their work that could be improved by using this technology – overall advancing our offering.
Interest in AI has grown drastically over the past couple of years, with global searches for the term 'AI' increasing from 901.2k in August 2021 to 2.5m in August 2023.* The digital marketing world has started to see some innovative, AI-driven shifts in ways of working during this time – from automating eCommerce SEO tasks to speeding up brief creation, scaling keyword categorisation and even fine-tuning audience search intent insights. 
Many of us at Tug are using AI in some shape or form. Clients are asking for it, prospects are talking about it, so we decided to strengthen our approach to it. The strategy day was packed with innovative ideas, brought out in sessions led by our CTO Eoin O'Neill.
Eoin had the following to say about the day: "It was great to get people thinking about AI more broadly and its applications outside of ChatGPT and generative AI." 
"The day invoked some interesting discussions, especially around how we're currently using this technology to help elevate our work, and the ways we could push this further."
"All in all, it was fantastic to see everyone engaged and excited about the potential AI currently holds, and could hold in the future. It will be good to see how the team progresses with integrating AI further into their ways of working."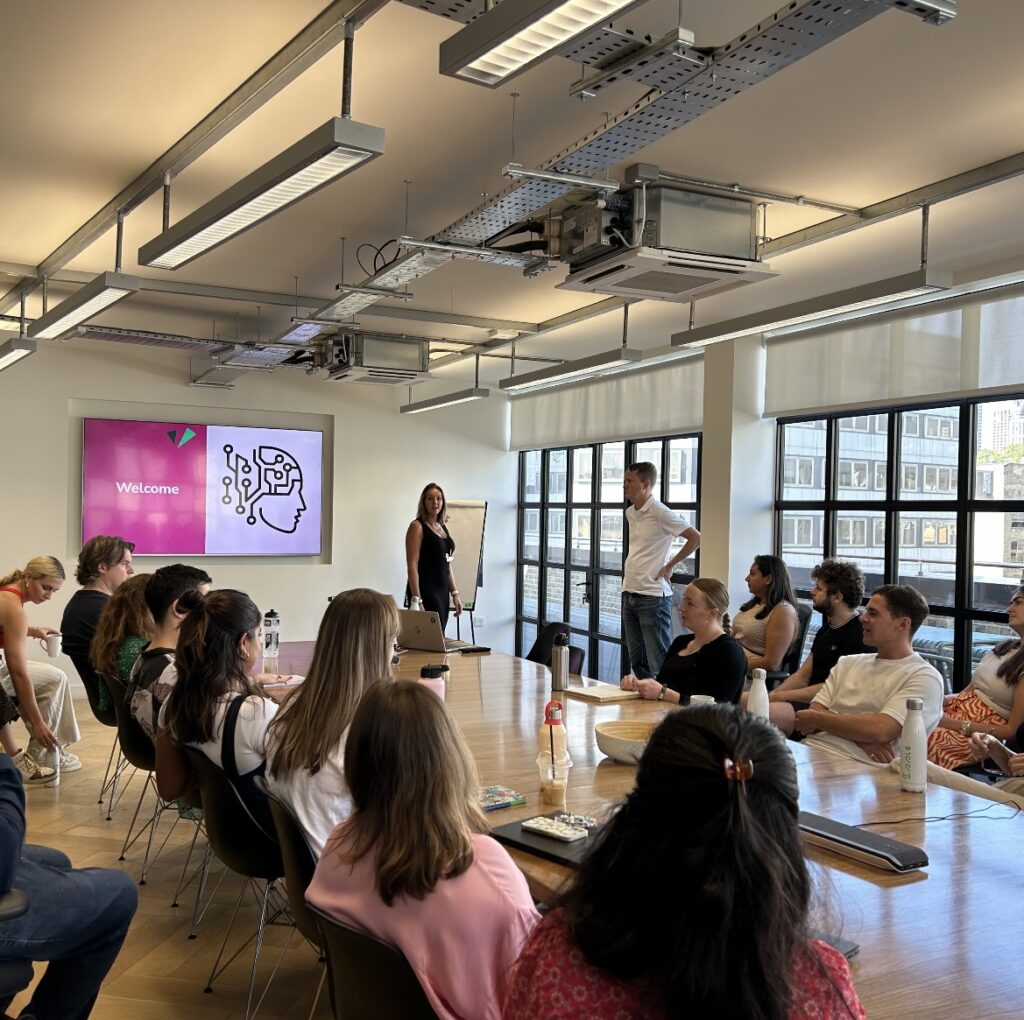 "The day was packed full of great sessions, with smart people challenging the status quo on AI usage across the agency." Adds Tug MD Faye Daffarn.
"The pace of innovation in this field will mean we will keep revisiting and redefining our stance on this impressive technology."
"For now, we're thinking beyond generative AI – looking towards the tech's wealth of potential applications in performance marketing, as well as the social, environmental, and ethical considerations it throws up. Watch this space for further updates."
* Semrush Data, accessed 16.08.2023.