"The impact on measurement has been devastating": Six performance marketers on Apple's ATT one year on
The IOS 'adblock-alypse' continue to hit Facebook, as increasing numbers of iPhone users opt out from tracking on their devices. PMW quizzed six performance marketers for their experiences one year on from ATT.
One year on from its launch, Apple's App Tracking Transparency (ATT) framework is still shaking up the performance marketing industry.
Going live in April 2021, the ATT iPhone privacy features restrict app tracking by revoking access to the identifier for advertisers (IDFA), the unique code assigned to each user. 
Apple is able to police this on a technical level because when users opt for no to tracking, advertisers receive a string of zeros instead of the code.
According to a new analysis from Lotame, the iPhone maker's App Tracking Transparency (ATT) features will cost Facebook $12.8bn in 2022.
Yet even since its launch, some developers have been trying to circumvent Apple's privacy features.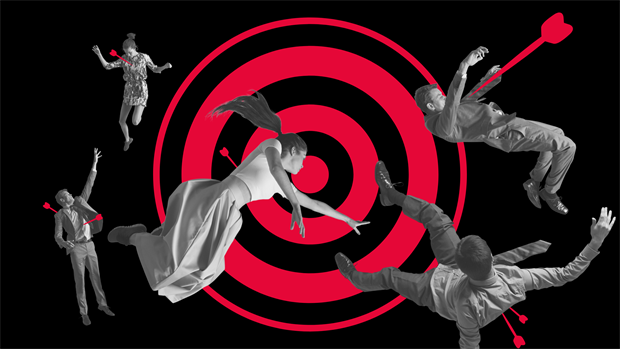 An academic study of 1,759 iOS apps before and after ATT has found the measure has made tracking more difficult by preventing the collection of IDFAs.
However, the researchers of the paper, called 'Goodbye Tracking' found evidence of app makers engaging in privacy-hostile fingerprinting of users, through the use of server-side code. This suggests Apple's move may be motivating a counter movement by developers to deploy other means to keep tracking iOS users.
The researchers from Oxford University wrote: "The use of fingerprinting is in violation of Apple's policies, and raises questions around to what extent [companies are] able to enforce its policies. ATT might ultimately encourage a shift of tracking technologies behind the scenes, so that they are outside of Apple's reach. In other words, Apple's new rules might lead to even less transparency around tracking than we currently have, including for academic researchers."
To get a broad view of sentiment across the industry, Performance Marketing World spoke to some key figures to get their experiences of ATT over the past year.
"Only eight conversion points can be tracked"
Kathryn Green, Paid Account Director, Tug, said: "Since iOS 14.5 launched last year, we have seen drastic changes to how we can use Facebook for ad campaigns. Reporting, for one, has become more difficult. When comparing metrics (like ROAS) between platforms, users are seeing a difference of up to 50%, meaning Facebook campaigns are clearly not optimising as efficiently or effectively as they used to. As a result, many advertisers are starting to use in-app data collection for tracking purposes – such as lead forms or messenger bots. This is because, although not as effective, these methods don't pose the same privacy restrictions.
"Furthermore, a lot of device and demographic data is now limited and listed as uncategorised, meaning it's difficult to know who your audience really is without the use of a CRM system, or an expensive data attribution programme. Because of this, more users have been applying UTMS and trying to build a bigger picture through Google Analytics.
As users opt out, and audience pools reduce, advertisers have had to be smarter about how they target Facebook users. Whereas advertisers could previously set up as many data points as possible, now only eight conversion points can be tracked, meaning fewer data signals are available to optimise performance. Advertisers are therefore expanding target audiences to include those who've engaged with a page, not just those on the site at the time. We're also seeing more use of CRM lists (which are GDPR-compliant) to make remarketing and lookalike lists.
"The ATT update was a shock to the system for many advertisers and has definitely had a somewhat negative impact on Facebook advertising. However, the channel – which holds the largest audience pool of any social media platform – is still an important part of the marketing funnel. As such, it's essential to continue planning new strategic and clever approaches for social campaigns on the channel." 
Tags In