Meta's crash – and what it means for the media sector
Last week global social media giant Meta's crash saw its share price collapse following the first decline in Facebook users since the company was formed 18 years ago.
A record £169 billion was wiped off the company's shares on Friday, a record daily fall for a US firm.
Meta's crash
The tech powerhouse's shares fell 26.4% after the quarterly figures spooked investors when it reported that Facebook's daily active users (DAUs) had dropped for the first time in its 18-year history.
Meta revealed that Facebook's daily active users (DAUs) fell to 1.929bn in the three months to the end of December, compared to 1.930bn in the previous quarter.
But what are the implications for the brands and agencies who have become used to the ever-growing numbers of the Facebook audience? How will ad performance in a declining platform shift the strategies of ad buyers and what does it all say about the evolving nature of the so-called 'attention economy'?
We asked some of the UK's leading adtechs for their views on the Meta crash…
Asher Gordon, Head of Paid Media, Tug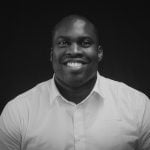 "Meta's core values include 'Move Fast' and 'Be Bold', which is why I'm confident the company will achieve what's necessary to stop the shares decline.
In the past, we've seen it 'borrow' features from competitors in order to attract and engage users, so it's likely already planning its next move to keep up with the likes of TikTok.
This news might also be the wake up call Meta needs to make wholesale changes. For example, by becoming more user-centric and privacy-conscious, it can appeal more favourably to the public and boost its bottom line.
But, ultimately, although a 500,000 decrease in log-ins is a massive number, it's only a small percentage of the tech giant's extensive user base.
It will be important to assess how this looks over time, but it's clear Meta shouldn't be written off just yet."