'Amazonification' & Amazon SEO: Should Search Marketers Be Worried?
Amazon is the largest marketplace the world has ever seen. This is an internet retailing giant that continues to thrive. This is one of the largest websites in the world that receives an enormous amount of traffic on an hourly basis. It has even created a new controversial buzzword – Amazonification. The basic concept of it, is 'when a disruptor like Amazon overtakes an industry, businesses must turn to innovative methods to keep pace with the new titan'. A question for all digital marketers today is, will Google search be Amazonified?
As local non-essential shops, restaurants and bars shut down, platform-based marketplace Amazon is 'vacuuming up' customers and jobs. To search marketers, that means a tragically growing number of small businesses and their websites cease to continue, and instead, more merchandise listing on Amazon, more search opportunities, and obviously more traffic acquisition as a result. GeekWire has conducted a survey that shows 'Amazon is the most frequent destination for shoppers, with 60% using the tech giant to buy groceries online, compared to 47% for Walmart', and with it, huge increase in revenues and conversion rate for online businesses during Covid-19.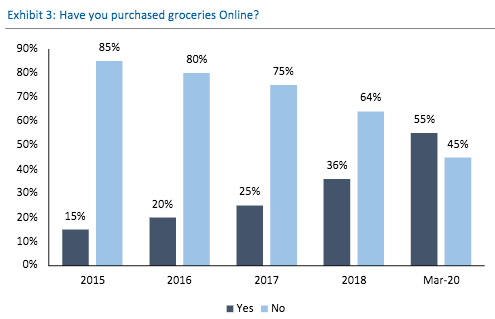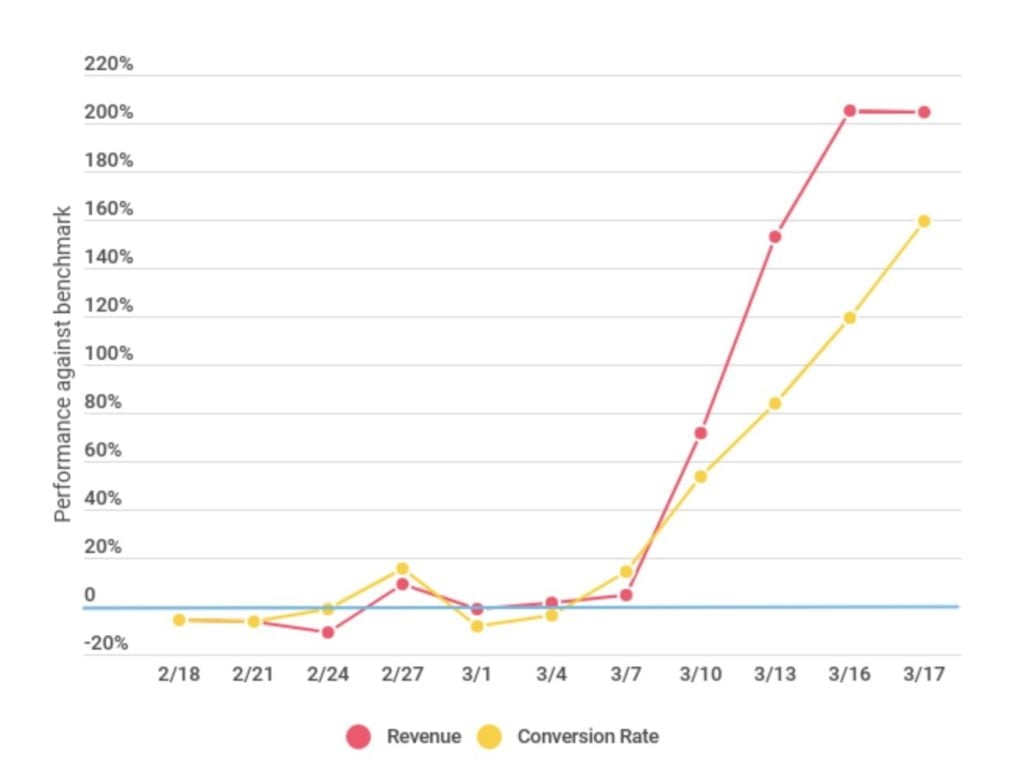 Winners take all. The battle for consumers' attention is a zero-sum game. As SEO's primary focus has always been Google, with a growing power Amazon has demonstrated during Covid-19, digital marketers start to worry if the domination of Amazon in shopping-related searches will eventually be a threat to Google SEO that marketers are familiar with. SearchMetrics has done an interesting piece of research into Google and Amazon product search that illustrates a firing battle between these two tech giants. Google has been trying a lot of countermeasures to keep users staying in the 'Google universe', such as Google shopping ads, rich results like image and video carousels, and other 'zero-click' features like Q&A featured snippets.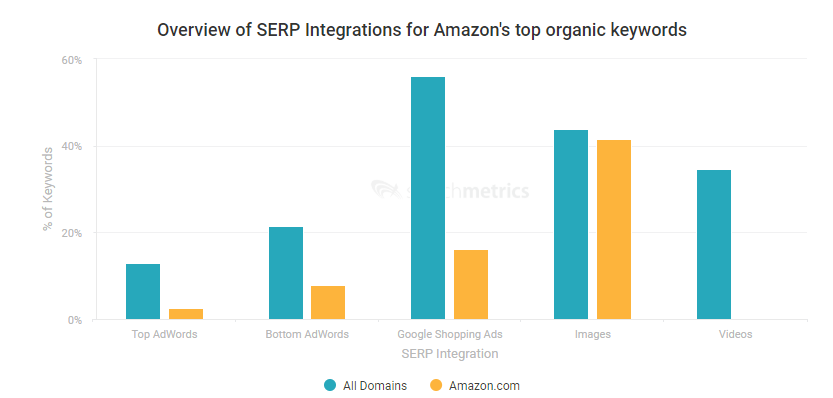 Should I sell on Amazon? That is your own business decision to make. Should I do Amazon SEO? The answer will always be yes. In fact, every search entrance on the Internet is optimisable and should be optimised, no matter it is a giant search engine like Google, a social media searchbox that lets you look for trendy content, or the Amazon searchbar. This all comes from a very basic fact of how we normally read – it is linear, because of which every single search leads to listed results, where we all strive to be on the top. But how? There are algorithms that decide how a search engine retrieves data from its index and what results to deliver for a query, and algorithms can be monitored, tested, and 'reverse-engineered'.
Digital marketers do not learn SEO from any textbooks. SEO is empirical, and to establish the foundation of our SEO knowledge is to question what is going on and understand the algorithms by observation and experimentation. Day by day, digital markets translate all the information learned from the field into a collection of lessons and principles. That makes SEO a set of transferrable skills and knowledge built on an empirical methodology. Digital marketing and SEO is ever evolving where new excitement happens every day and digital marketers will easily move on when a new search platform emerges. That is no different on Amazon.
The entrance to the Internet has always been changing. 20 years ago, it was via search engines. 10 years ago, Facebook became a new doorway. This year we are seeing an incredible amount of the population using TikTok on mobile more than anything else. Now people are talking about Amazonification during Covid-19 and how much damage it can impose while entering Google's comfortable zone. Has Google SEO died because of Amazonification? Obviously not. With Google Shopping and so many search features continuously being introduced to enhance shopping-related queries, Google SEO is fighting back.
Amazon is reshaping our economy for sure. Amazon.com is becoming the place where not only the largest amount of transactions happen, but also volume of traffic. This is a nudge for all digital marketers to look at this new Wild West for SEO. Should digital marketers be worried? I think not. Because we are always prepared. Stay tuned in and we will be sharing more practical guidelines and insights on Amazon SEO in the coming months. You can also read more insights by Tug on Amazon digital marketing and advertising: