Fake reviews: Why faking it till you make it doesn't work with SEO
A news article by The Drum recently warned of a noticeable increase in fake reviews appearing on Amazon. Consumer watchdog Which? investigated the Amazon reviews and found tens of thousands of suspicious reviews are appearing every day on the platform and could potentially risk undermining the integrity of the trading platform itself.
It is not uncommon for other platforms to also rely on user reviews as a metric to rank products or search results, however, this doesn't always go to plan (see TripAdvisor's top-rated London restaurant – The Shed). It is difficult for new products and services to get genuine reviews on platforms and with research showing 84% of people trust online reviews as much as a personal recommendation, it is an area definitely not to be ignored by businesses.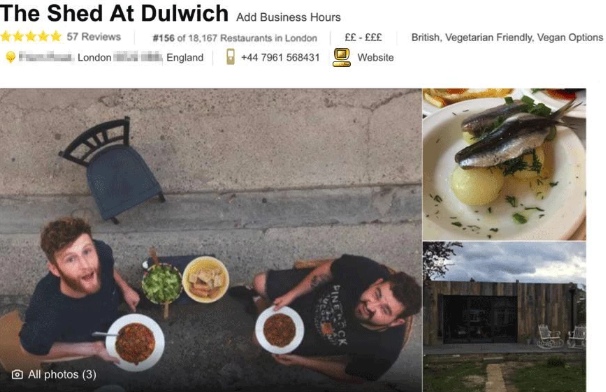 Why fake reviews are bad for SEO
Although fake reviews may be a tempting option to try and boost rankings, search positions, traffic and even sales, in the long run they will more than likely have a negative effect because:
They are misleading to consumers
They could impact your brand reputation
Many platforms are now verifying reviews and users to increase trust (such as Amazon's "Verified Purchases" and Google's "Verified Customer Reviews")
Potential genuine reviews may get lost in the mix of fake reviews.
Amazon

The above review is one of eight 5 star reviews, all from unverified purchases.
How Amazon combats fake reviews
Amazon uses a system of asking customers for feedback once they have purchased an item to generate "Verified reviews". This provides an extra layer of trust and validity with reviews, and users can build up their own reviewing authority by reviewing item purchases consistently.
Valid SEO Tactics for Amazon
Have a read through Amazon's A9 ranking algorithm to see how products are ranked and what Amazon takes into consideration. Key factors appear to be conversion rates, Keyword relevancy and customer satisfaction, so aim to include as much information on your product page as possible to encourage users to purchase. You can read more here!
Google My Business / Google Maps

How Google combats fake reviews
With Google My Business and Google Maps, it is hard to determine fake vs genuine reviews. What Google has done well is only allowed users who are logged in to their Google Account to leave reviews, meaning that it is difficult to spam reviews from anonymous accounts. On top of this, like Amazon above, users can build up authority and become verified reviewers (otherwise known as "Local Guides" through Google Maps) meaning that they have provided a number of genuine reviews and Google believes they offer trusted opinions.
Valid SEO Tactics for Google My Business and Google Maps
Some easy tactics to improve your rankings in GMB and Google Maps are:
Ask customers who come in-store to leave any thoughts or reviews they have online
Respond to any negative reviews in a helpful and constructive manner, and even offer to get in contact with customers to help resolve any issues.
TripAdvisor
The Shed by Oobah Butler was an amazing example of how fake reviews can be used to climb your way up search rankings.
How TripAdvisor combats fake reviews
TripAdvisor uses its own tracking technology to monitor any unusual or biased reviews, including unusual user activity and a team of trained moderators.
Valid SEO tactics for TripAdvisor
Use appropriate keywords strategically, include photos and videos and optimise your social media so users can engage through multiple channels. Alongside these, encouraging customers to leave reviews through Trip Advisor is another way to increase your ranking genuinely and work your way up relent searches.
There are many different platforms (including Google, Amazon and Trip Advisor) that use algorithms to rank and prioritise results. Whilst using tactics such as fake reviews may be tempting, genuine online reviews from customers will in the long-term be far better for trust, rankings and overall business.