Best of 2018 – the Social and Content edit
2018 has been a year of sharing, stories and scandals for social media. This year social channels have expanded their offering to feature shopping, TV, video, stories, 3D images, filters, live streams and so many more features, designed to enable users to share their lives in increasingly personalised ways.  
This is our roundup of the biggest trends in social and content in 2018.
Facebook Scandals of 2018
Cambridge Analytica happened back in March, and as such 2018 was a challenging one for Facebook founder Mark Zuckerberg. Buzzfeed have kindly compiled a list of all the Facebook scandals of 2018, because it's hard to keep up. The Guardian also made a parody video for him.
Although at the time the Cambridge Analytica bombshell shook Facebook, only 5% of Brits cared enough to leave the social media site. While Facebook's brand might have been tarnished by the data-hacking scandal, the fallout hasn't extended to Instagram and WhatsApp – both of which are owned by Facebook.
Instagram's Year in Review
Instagram released its own Year in Review video, sharing some of the most popular trends across the channel in 2018.
Instagram users posted over 14 billion heart emojis in comments
Tokyo Disneyland was the happiest geotagged place in the world
Top viral dance challenge #inmyfeelingschallenge
#fortnite was the fastest growing hashtag
The top advocacy hashtags were #metoo and #timesup
The Most Googled searches of 2018
Meghan Markle was – perhaps unsurprisingly – the most Googled person of 2018, but she came second in top trending queries overall to the World Cup.
Football fever gripped the nation back in June, as we basked in what was to become a record-breaking heatwave, and for a few short weeks dared to dream that football might just be coming home.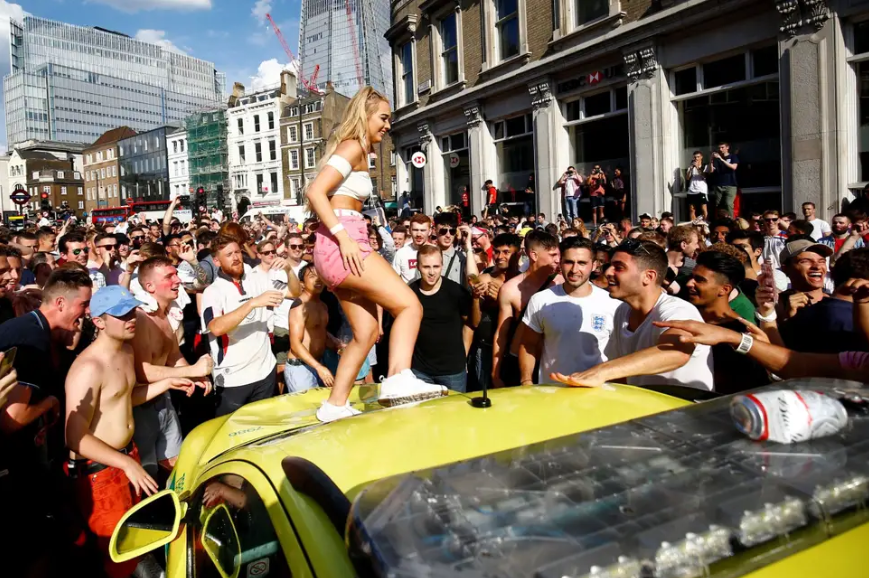 The most searched "What is..?" queries of 2018 included topical subjects like Bitcoin, GDPR and the Brexit deal.
Top trending "How to..?" queries included How to delete Instagram (6) and How to delete Facebook (6).
Word of the Year 2018
The Oxford Word of the Year is a word or expression that reflects "the ethos, mood, or preoccupations of the passing year, and have lasting potential as a term of cultural significance."
Disappointingly, gammon didn't win word of the year. Instead, Toxic was announced 2018's word of the year, holding particular significance in reference to the toxic chemical nerve agents used to poison a former Russian intelligence officer, the toxic environment of many workplaces in the wake of the #MeToo movement, and toxic air pollution becoming an increasing health risk for many people living in cities.

Runners-up included Gaslighting, Bick Dick Energy and Incel.
2018's most disliked video on YouTube
Oh, the irony. 2018's most disliked video of the year was YouTube's own 2018 round-up – the YouTube rewind, posted on 6th December.
It's not only the most disliked video of the year, but the most disliked video ever. This is in part down to a viral campaign across social media platforms encouraging users to downvote the video – ironic considering the title of the video is Everyone Controls Rewind.
Best Memes of the Year 2018
Thrillist have released a compendium of 2018's best memes. There isn't a whole lot to add to this apart from that this year has been an incredible year for memes. Politically charged, nonesensical, hilarious and downright ridiculous, our personal favourites include Gru's plan, American Chopper argument and Rhianna's Body Lava.