Tug Life IV: 4 the do's and don'ts of Influencer Marketing
The sun is shining down on Protein Studios for the final day of Tug Life IV. Over the last three days we've heard from a fascinating range of speakers in industries as broad as retail, artificial intelligence, technology, marketing and sales.
Today's first session is Influencer Marketing. Arguably the biggest new trend in the world of marketing, leveraging the power of influencers can pay back in spades. But a lot of brands are wary of taking the plunge. We gathered some of the leading minds in influencer marketing to talk to our audience.
Do: consider the opportunities and challenges
Tug's own head of social and content, Emily Knox, kicked off the event with a discussion on the opportunities and challenges of influencer marketing.
Influencer marketing is a particularly effective strategy for engaging with younger people, as digital and TV ads don't always get through. Teens are watching less TV than ever, and 47% of 18-24 year olds use ad-blockers in the UK.
The four biggest factors that any brand should consider before starting a relationship with an influencer are:
Authenticity
Engagement
Relevance
Value
A lot of brands might assume that finding the influencer with the most followers is the best approach with influencer marketing, but Emily argued that this isn't always the case. While they will undoubtedly reach more viewers, they might not necessarily be the most relevant for your audience, or the most authentic.
Micro influencers on the other hand, "get the sweet spot between reach and believability.
Don't get left behind
Founder of Influencer Ben Jeffries opened his speech with the statement: "people's attention right now is on social media. If you don't join that band wagon, you and your clients will be left behind."
The average person spends around eight hours per week on social media, so if you're not tapping into that channel you're missing out. Ben mentioned brands such as BooHoo, which have appeared on the scene suddenly in recent years and achieved massive success largely thanks to social media and influencer marketing.
Ben told our audience that the best way to work with an influencer is to trust them to make good content. User generated content achieved five times more sales than brand created content.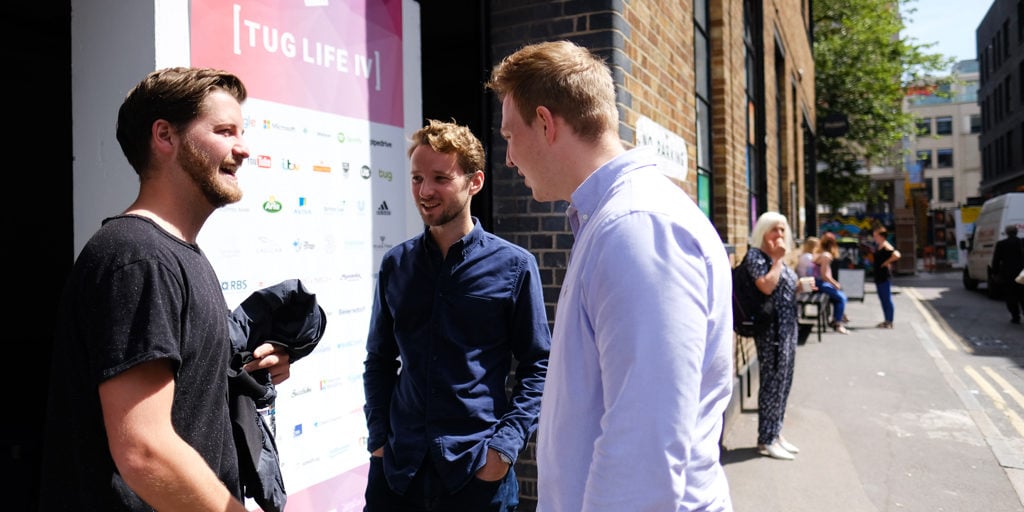 Do use a variety of platforms to engage different audiences
Ryan D'Cruz of Media Chain was quick to emphasise that an influencer exists in many different forms. Most people assume influencers are individuals, but they can also be social communities – popular pages with lots of followers. These pages can take more risks than an individual influencer might, and share more broad content.
Ryan also recommended that brands find new ways to interact with their audiences than the usual two-dimensional imagery or video. Media Chain has run live quizzes, for example, which people engage with to win prizes. This gives consumers instant gratification. His main takeaway was "have fun with it." Social media should be fun, so don't be afraid to try new things.
Don't believe the myths
Rux Gheordunescu from Bookmark was keen to dispel the myths that surround influencer marketing. they were:
It's too expensive
The real cost for influencers is around $10 for every 1,000 followers gained, or between $250-750 per 1000 engagements.
It's too risky
There are, admittedly, some risks associated with letting go of control of your content to an influencer, but they have a lot of followers for a reason: because people like their content.
It's not for me
There are platforms out there (such as Tribe) that can connect brands with micro-influencers that fit your brand perfectly.
Only big will do
Kim Kardashian has a huge following, but her content achieves an engagement rate or 1.96%. Smaller influencer Devon Day Moretti has an engagement rate of 3.28%.
Influencers are hard to find
There are a huge range of tools out there that make finding influencers easy. To name but a few: Tribe, Tracks, Buzzsum, Webfluential, Upfluence, Hypr and Neoreach.
Our next event is on Automotive. Come down to Protein Studios for 1pm to find out, will people still care about cars?