Will FinTech ever get to scale? Four key points from the Tug Life Finance Session
After the resounding successes of days 1 and 2 here at Proten Studios, day three of Tug Life began with a warning: we could be in very serious trouble by 2050. Could FinTech be the thing that saves us?
Educate people about finance
Ed Lecky-Thompson warned us of the looming Millennial financial crisis which could hit us by 2050. Millennials aren't saving, investing, or putting money aside for retirement. They will live longer, but they will probably never own a home. And to top it all off, they're financially illiterate.
So, what can we do to avert the crisis? Ed believes that's where fintech could come in. If fintech is able to make investing easier for people to understand and to participate in, and if the government makes educating children on finance a priority, Millennials and Gen Z could finally start investing in their futures. He said "nobody in the UK has cracked the Millennial investor market yet.
Pairing smart machines with smart people
Terry Cordeiro from Lloyds Bank believes that the fourth industrial revolution will see the merging of physical, digital and biological. He also thinks it's next to impossible to predict what might happen in the future of finance: "I've got no idea what I'm going to be spending my money on in 20 to 30 years."
Terry is hopeful that tech will offer solutions. He says that we shouldn't fear what machines can do, but work with them to dream big. But Terry was also keen to emphasise that we shouldn't solely be focusing on the tech. As he put it, "the tech is already out there. People are your biggest asset." In order to succeed, we should start building forward-thinking teams.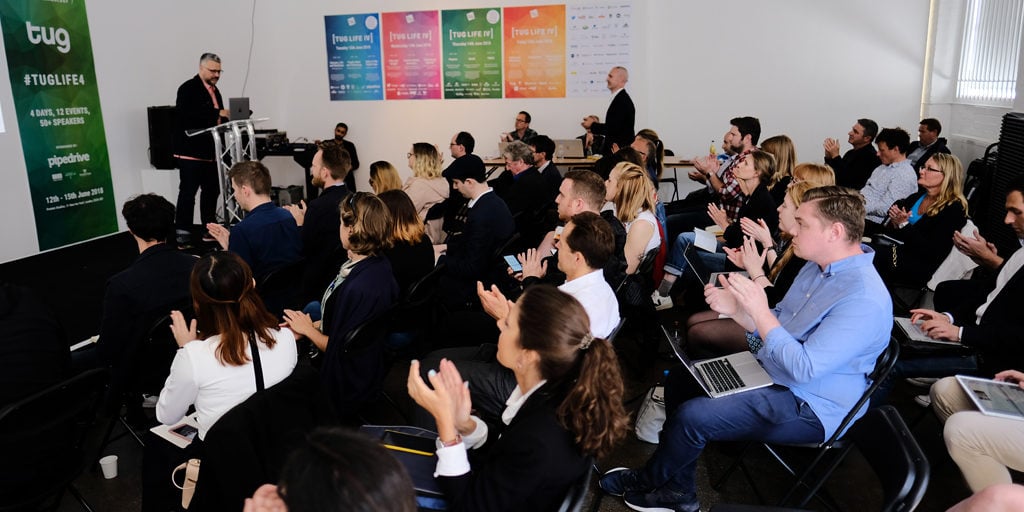 Make each individual banking experience better
Fintech startups are succeeding in areas where big banks are failing because they can tailor each individual banking experience, Wincie Wong from RBS explained. In order for big banks to stay relevant, they must do the same.
Wincie showed us some examples of NatWest's new advanced chat bot, Cora, and explained how it's used to deal with 12 of the most common reasons people contact their banks. The difficulty with chat bots and human conversation, is that people can be indirect, and they like to ramble. Developing Ai that can understand the meaning behind what people are saying isn't easy.
Don't expect tech to solve all your problems
Conor Gunn told us that the problem with tech innovation is that people assume it can solve everything. He said: "digital doesn't fix processes, it exposes the flaws in existing processes."
The main problem banks face, Conor argued, is that they don't prioritise the customer experience. From opening a bank account to receiving a bill in the post, so much of the process is incomprehensible to 99% of customers. He thinks fintech will help to reinvent the process to make it more straightforward for the average person.
Come down to the next Tug Life event starting at 1pm, which will be focusing on retail, asking the question: does anyone actually enjoy shopping anymore?