Who wants to look at a drink on their phone? 4 insights from FMCG and CPG at Tug Life
Our final session at day 3 of Tug Life focused on FMCG and CPG. Does digital add value in the world of FMCG? Or should the industry stay offline and commit to real life? Find out what our speakers had to say.
Be clear on the role you want digital to play
Vince Lawson from Fever-Tree was here to remind everyone not to be blinded by the latest trends in marketing. The basics still apply, and especially for FMCG. He talked us through Fever-Tree's marketing strategy, and proudly pointed out that they were using "influencers" – in the form of celebrity chefs and wine experts – before influencers were even a thing.
However, the brand has never truly invested in digital. In fact, he thinks that you don't need digital to be a global brand. In this day and age, people will take photos of drinks on their phones with or without brand involvement. Fever-Tree recently ran a campaign #MalariaMustDie – donating money to Malaria research for every glass raised on social media. 15,000 glasses have been raised so far, meaning the most influential people in the campaign were the consumers themselves.
You can't download a Mars Bar
It doesn't matter how involved in social media you are if your product remains stoically in the physical world. Richard Bateson from National Lottery thinks that digital provides brands with more opportunities than bricks and mortar. But he also reiterated that brands can't lose sight of where they really belong. Lottery tickets are often impulse buys at the Point of Sale, and no amount of digital marketing can change that.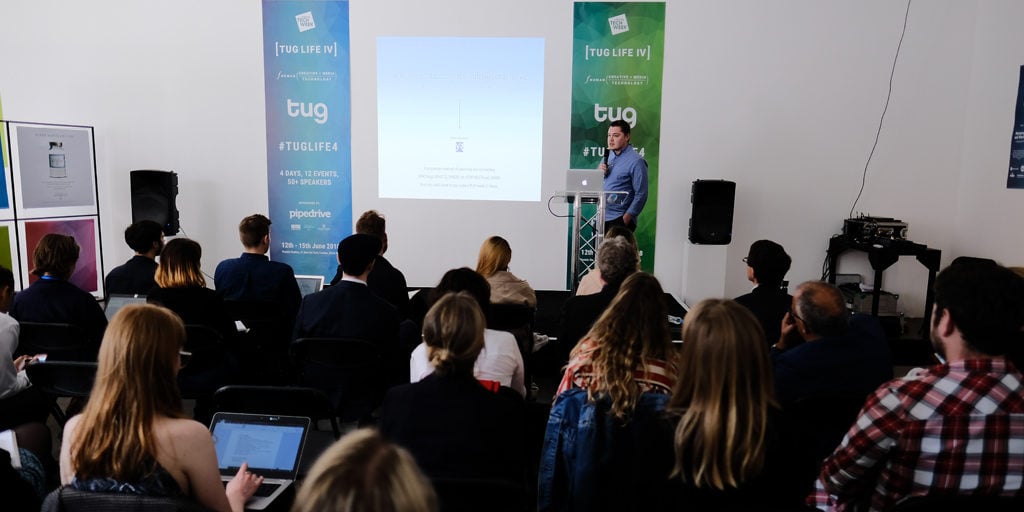 Giving power back to the suppliers
Digital offers an opportunity for suppliers to take back control. Tash Perros from Food Chain drove this point home by highlighting how the Food Chain app is ensuring that suppliers get a fair deal for their produce, and that top quality restaurants get the best deal too. It cuts out the middle-man (or in many cases middle men) by connecting restaurants with fishermen, farmers and butchers.
But while tech makes the operational side easy, it can't offer the same experience as browsing a food market. Looking, feeling, smelling and tasting will always be an important part of the decision making process in the food industry, so Food Chain ensure that they hold regular tasting sessions and meet ups to fulfill this need.
Digital is not the answer
Brands mustn't become over-reliant on digital. Gareth Turner from Arla was keen to emphasise this. As far as he is concerned, there are many things that digital isn't: it's not a noun, it's not a job title, and it's certainly not a f*@cking strategy.
There's nothing new in the theory behind what builds a strong brand.
Digital can overcomplicate things, and brands must remember that normal media rules still apply. Gareth reminded our audience not to get carried away by how much consumers care about your brand. They will never care as much as you want them to, so act with some integrity, both online and in the real world. He ended his talk with a lesson that could well sum up Tug Life as a whole:
There is no such thing as a digital strategy. Just strategy in a digital world.
This blog comes to you directly from our after party, where the drinks and the conversation are flowing. Head on down to Protein Studios if you've spoken at, or attended, any of our events so far – or if you'll be there tomorrow!
The final day of Tug Life kicks off tomorrow at 10am. If you haven't been able to come down yet, don't miss our sessions on Influencer Marketing, Automotive, and Travel, Entertainment and Leisure.