5 Insights from Tug Life Day 2: Creative and Media Innovation
Day 2 of Tug Life got off to a flying start, with our first session on Data & Insights drawing an enthusiastic crowd. We heard people from Twitter, Spotify, Mintel and Google speak on the benefits and drawbacks of data and insights.
Next on the lineup was Creative and Media Innovation. We asked the question, will there be a role for creative in the future of marketing? Here's what we found out.
Learn from the big dogs, but don't try to be them
The giants like Apple, Google, Facebook and Nike are all doing something right, whether it's continuous learning, knowing your market or creating a luxury experience. But emulating big businesses shouldn't mean focusing solely on getting bigger. Instead, Phil Jackson recommends listening to your audience, reacting to their needs, and curating creatively.
The role of creativity in AI driven marketing
Chris Williams, chief architect at IBM Watson, began his session with a brief journey through the history of AI, from classical Greek mythology to today. Humans have always wanted to create a machine that is just like us, but people are slow to adapt to new tech.
In order for humans to accept tech innovation, they have to be ready for it on their own terms. He closed his talk with the sage view that "creativity is as relevant in the world of technology as it is anywhere else."
Mirror online behaviour
82% of Millennials don't trust advertising. So how can programmatic advertising create a great ad experience that people don't hate? Emily Roberts from the Guardian says the formula is simple: emulate their online behaviour.
If people love watching cat videos, create cat video adverts. Use similar language and text to communicate with them, and people will see the ad as part of their online experience, rather than jarring against it. When it comes to creative, she says we should "focus on becoming the storytellers."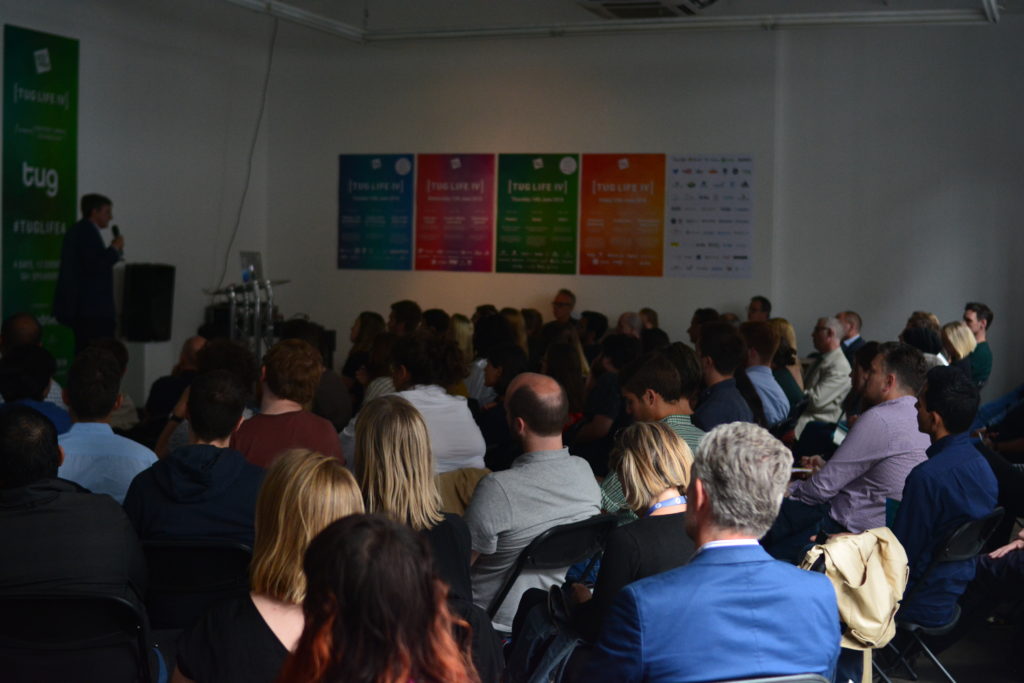 Leverage social trends
In the fast moving world of online trends, the early bird catches the worm. Dave Murray Jones from YouTube showed us the creative ways people, brands and social channels had reacted to social trends like Childish Gambino's This is America, Yanny and Laurel, and the Royal Wedding. For him, it's all about listening and reacting to the conversation as it happens.
Copy from others
Jon Hewson thinks copying is, in fact, one of the most creative things we can do. He sees copying as taking several pre-existing things, and putting them together in new ways, using examples like Velcro, the steam engine, and music genres to show how most "new" inventions were inspired by, or copied from, what came before.
When it comes to working out a solution to a problem, he advises asking yourself, what kind of problem is it? And who else has solved this kind of problem before?
Up next is our Technology Special, where we'll be asking, will tech actually help marketing?