Facebook launches Messenger Day, Snapchat Stories clone 3.0
TL;DR
– Messenger isn't the first, we've been here before
– Emerging markets set to benefit
In an all too familiar turn of events, Facebook has announced another clone of the popular Snapchat Stories feature, this time for Messenger. This move comes just weeks after releasing Status, a like-for-like Stories copy built for WhatsApp.
So what exactly is Messenger Day? Facebook say that users can now "share photos and videos — as they happen — by adding to your Messenger Day, where many of your friends can view and reply to them".
Simply, people can take images and video and apply a series of effects, lenses, drawings, text and animated filters before sharing with friends by adding it to 'Your Day'.
This, of course, comes months after the social network first duped the popular photo sharing app with Instagram Stories – a runaway success with over 150m daily users in just 6 months.
The Guardian's Alex Hern puts the clone count now at 18. EIGHTEEN.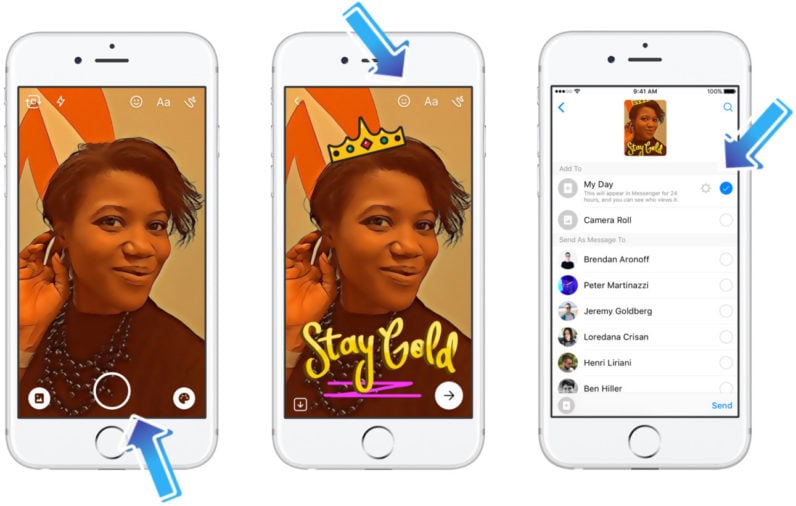 Facebook are showing no signs of stopping there either. Oh no. They've been testing their very own 'Stories' feature exclusively to users in Ireland, a camera tool that lets users share photos and videos with friends by adding them to a 'Story'. Testing hardly seems necessary with 3 copies already on the market.
With so many 'Stories' features now available, will users really want to share the same content across multiple channels with a different post for each? It certainly seems unlikely.
Although we might use a range and variety of social media apps to share and connect with friends – not all markets engage and interact in the same way.
In a study of emerging mobile markets, advertisers Jana highlighted the top ten apps used in India, Indonesia, Brazil and Mexico.
In India, for example, WhatsApp came out on top as the country's most used app, with Facebook and Messenger coming in 9th and 10th place respectively.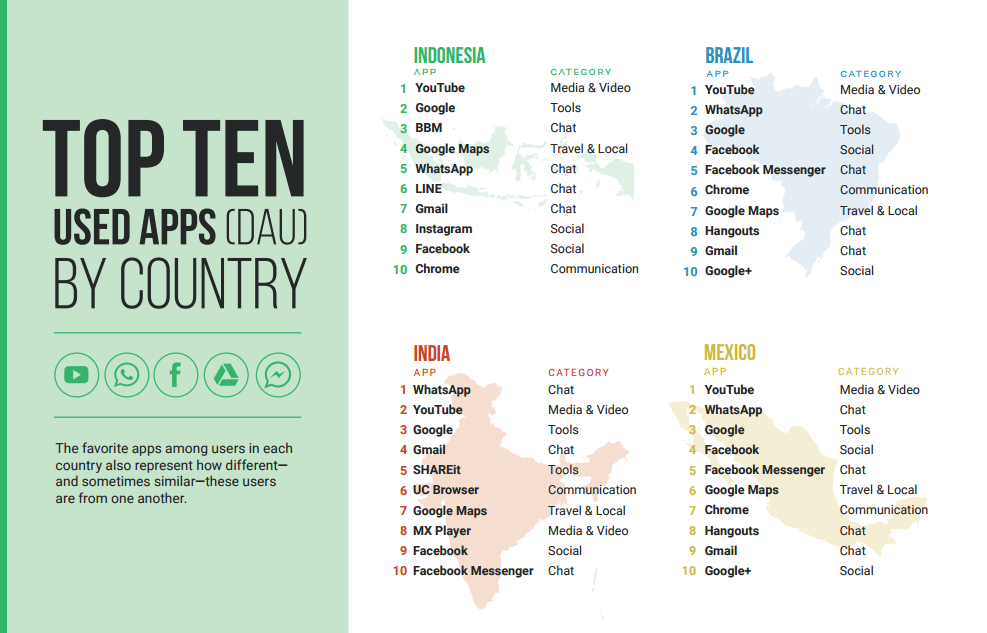 With only a 9% market share in India, Snapchat didn't make the top 10.
For users in the western markets, another 'Stories' clone does seem rather pointless. But for users in India, a 'Stories' feature in WhatsApp is a revolutionary update – allowing them to connect and share their 'Stories' through the nation's most used app.
Messenger Day does have its advantages. It offers a much wider array of sharing and privacy controls for users, as well as a huge collection of effects, stickers and frames. So if you're not already using Snapchat Stories, or Instagram Stories or even WhatsApp Status then this could be the app for you!
But hey, at least they changed the name this time.