Pinterest Takes on Google with Lens, Bringing Visual Search to The Masses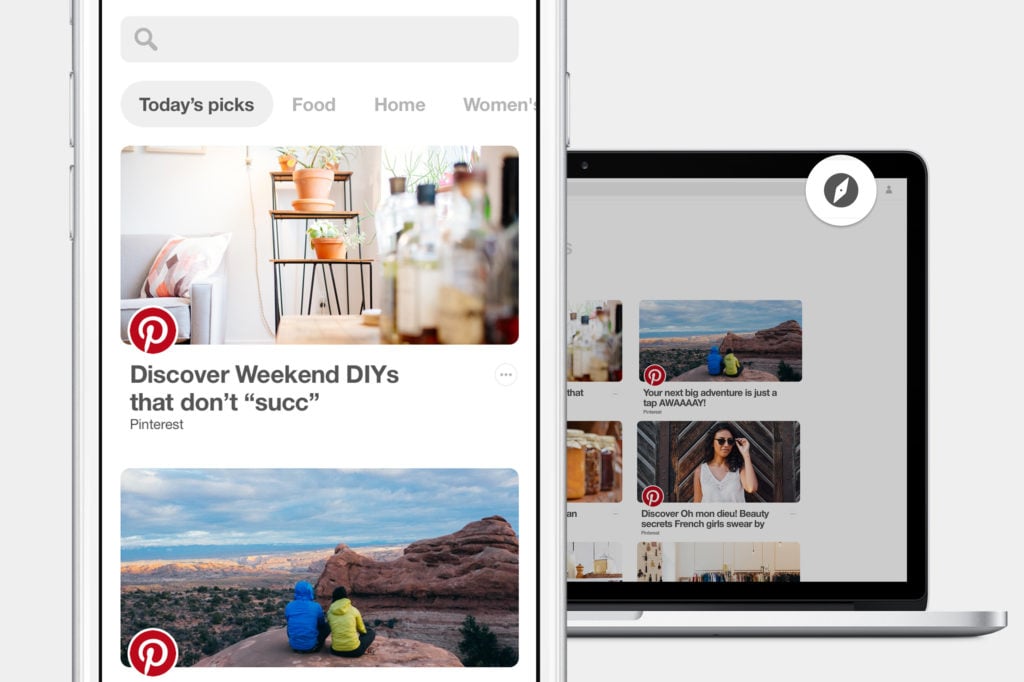 On Tuesday (February 7th), Pinterest introduced the world to the Lens, labelled as "search outside the box". Simply, Lens lets users explore, search and discover real-life objects through the power of machine vision.
So whether you're after a tasty new recipe to use up your leftover carrots, or love the look of a stranger's coat on the bus, Pinterest's Lens will "find ideas using objects you see out in the world", the company claim.
Lens is picking up where Google Goggles left off. Released in 2010, it lets users search the web by taking pictures of objects. A service that has been neglected in recent years, with its last Android update released in 2014, Pinterest now looks to challenge Google in the visual search world. The real value of Pinterest's search results over Google's however, is the power of human curation, which brings quality and human authority on current trends to the top of the page.
As The Verge put it, "it's a Shazam for objects in the real world". This sounds brilliant in theory, and no doubt sounds equally pleasing to budding brands eager to get a piece of search's freshest pie. Macy's, CB2, Neiman Marcus, Target and Wayfair have all been confirmed as retailers offering 'shoppable looks' upon launch. But will users be hooked in by in-app advertising from selected partnered brands that offer little variance in choice and ultimately, price?
'Shop The Look' is another tool introduced this week by Pinterest, allowing users to identify pinned items by tapping on them, bringing up links where they can then go on to make purchases.
Is this little more than a visual aid to assist our shopping experience? Or rather a one-stop revolutionary search tool poised to change our age-old shopping habits for good? Pinterest has long been renowned as the social platform for inspiration, and the introduction of the Lens will no doubt help bring some of our real-world inspirations to life.
Traditional methods of search certainly aren't hindering user's internet experience, and pointing a camera to discover related, sponsored products seems like the long-way round for now. Only time will tell whether Google's Goggles should've come as a warning sign to Pinterest, whose venture into intelligent AI and visual search has only just begun.
Beta rollout of Lens will start for those living in the US in the coming weeks on iPhone Android and the web.
Being not just social network, Pinterest is also a 'catalogue of ideas'. You may want to familiarise yourself with more about Pinterest.
Tug also provides more insight into Google image search.