Google's eternal love towards mobile is changing the AdWords core products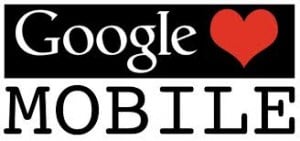 As everyone expected from the Google's Performance Summit, Google is yelling more and more about Mobile (at this rate mobile will rule the world very soon according to Google). Interestingly the starting point of most of our decisions in a day to day life that we make are depending on our mobile searches anyway (your swiped date, place for the date, the movie you want to watch, the place you want to go for holiday, things you want to buy and many more). So it's fair to say that Google have a point.
The impact of mobile in the search engine is so overwhelming that Google decided to make some drastic new features to the core AdWords products (audacious!). One of the main 4 ballsy moves they are going to implement is; expanded ad text formats, responsive display ad units, bid adjustments on impressions according to device and expanded advertising in Google maps.
Expanded text ads:
An enhanced character limit for the headline (25 to 35) will allow the brand to show the product information before the click. And early testing proved this with an improved Click through rate by 20%. Instead of having a 2 description line with 35-character limit, there will be one consolidated description line with a limit of 80.
Manual entry of display URL is always having the disapproval issue because of the Google's advertising guidelines even with minor changes. And it will be automatically extracted from the final URL to ensure accuracy, with a customized path.
Responsive ads:
Google Display Network is now offering ad units that can adapt with the various content across publisher's sites and apps. By providing the headline, description, image and URL Google will optimize and serve the ad accordingly.
Device level bid adjustments:
This feature allows the bid adjustments in the device level (e.g.: mobile, desktop & tablets). Finally, they are separating tablet from the desktop which is always a best way forward (after a lot of complain). This will allow the campaign to have a specific KPI based on the devices which is good measure to check the efficiency.
Local search ads in maps & Google.com
This feature allows a more customised involvement which improves the brand awareness and driving more in-store visits to assist the retailers. As feature still on the testing phase, with formats like promoted pins for the nearby businesses, an innovative look at local business pages with browsing option for the products, this feature allows a comprehensive experience for the customer rather than top line results on the Google maps.