Working At A Digital Media Agency
Ever wondered what it's like to work at a digital media agency? Well I'm here to shed a little light on it for you.
It's almost been two months since I started on the graduate scheme at Tug, who offer paid search, search engine optimisation, display and social media to clients. I've joined as part of the SEO team.
As a journalism graduate whose experience has so far mostly been in event reporting and a little bit of PR, working in search engine optimisation has been a whole new experience for me. For anyone starting out in SEO I recommend reading the Moz Beginner's guide to SEO, it will tell you everything you need to know!
Working at an agency means you get the chance to work with a variety of different clients. This is great as it means every day you can be working on something different and you get to learn about a wide range of industries really quickly. Brainstorming new ideas for clients is also a fun part of it as it's a chance to be creative in coming up with new projects and ways of working.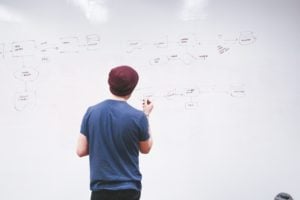 Obviously when working with all these different clients, you have to be on top of your work and prioritise your time well, something I think my journalism experience has prepared me well for. It's a fast paced environment but even though everyone works really hard, there's a great social side to being at an agency too. I mean who can say no to Bangers & Beers on a Friday to start the weekend?