The Rise of the Emoji
The emoji keyboard was first introduced on iOS in 2011 and has since transformed the way we communicate to each other. However, it existed long before that and was created by Shigetaka Kurita.
In 1995, sales of pagers were booming among Japan's teenagers, and NTT Docomo's decision to add the heart symbol to its Pocket Bell devices let high school kids inject a new level of sentiment and cuteness into their messages.

Taking inspiration from his own childhood to create these emojis, Kurita drew from Kanji and Manga drawings;
"In Japanese comics, there are a lot of different symbols. People draw expressions like the person with the bead of sweat, you know, or like, when someone gets an idea and they have the lightbulb. So there were a lot of cases where I used those as a kind of hint and rearranged things." 
Since then, emojis have come a long way and now provide users with universally recognisable signs, symbols and gestures. They have become so big, that Twitter even created a national holiday for them – if you didn't know national emoji day was on 17th July. According to Twitter data, the hashtag #WorldEmojiDay was already trending on Twitter by 9 a.m. EDT with 93,000 tweets by 12 p.m.
So what about Emoji in search?
Back in October 2014 numerous websites reported that Bing allowed you to look up the meaning of emoji characters or do searches using them alone or in combination with words. A prime example would be the image below.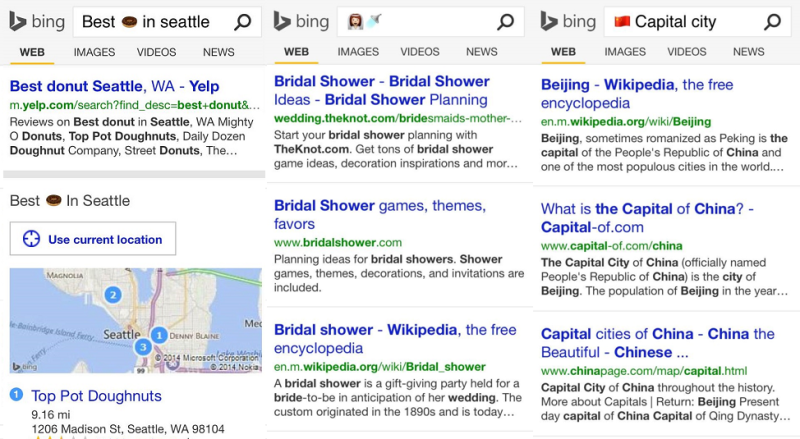 Although emoji characters had been showing up in mobile results since 2012, Google began to show emoji characters in full colour on desktop search 3 years later. Google's search results were flooded with emojis and many brands swiftly trialled displaying Emoji in the desktop search results. Their hope was that traditional imagery in the search results would lead to more visibility and a higher click through rate.
However, it didn't last very long and Google dropped the Emoji results from both their desktop and mobile search results page just a couple weeks later. Google's John Mueller said in a Google+ Hangout (51:30) that they will be removed from the search results. "Just like when Google dropped unicode symbols back in 2003, Google will drop Emoji symbols from being displayed in the search results. This would not mean your web pages with emojis will be penalised". In a not so surprising move, it was recently reported that Bing too removed emojis from the titles in their search results.
What's next for the Emoji?
Mintel recently reported that emoji's could be the key to the next step in online security. A UK banking startup announced that "using emoji pass codes in place of digital passwords would be almost 500 times more secure, as well as being easier for people to remember."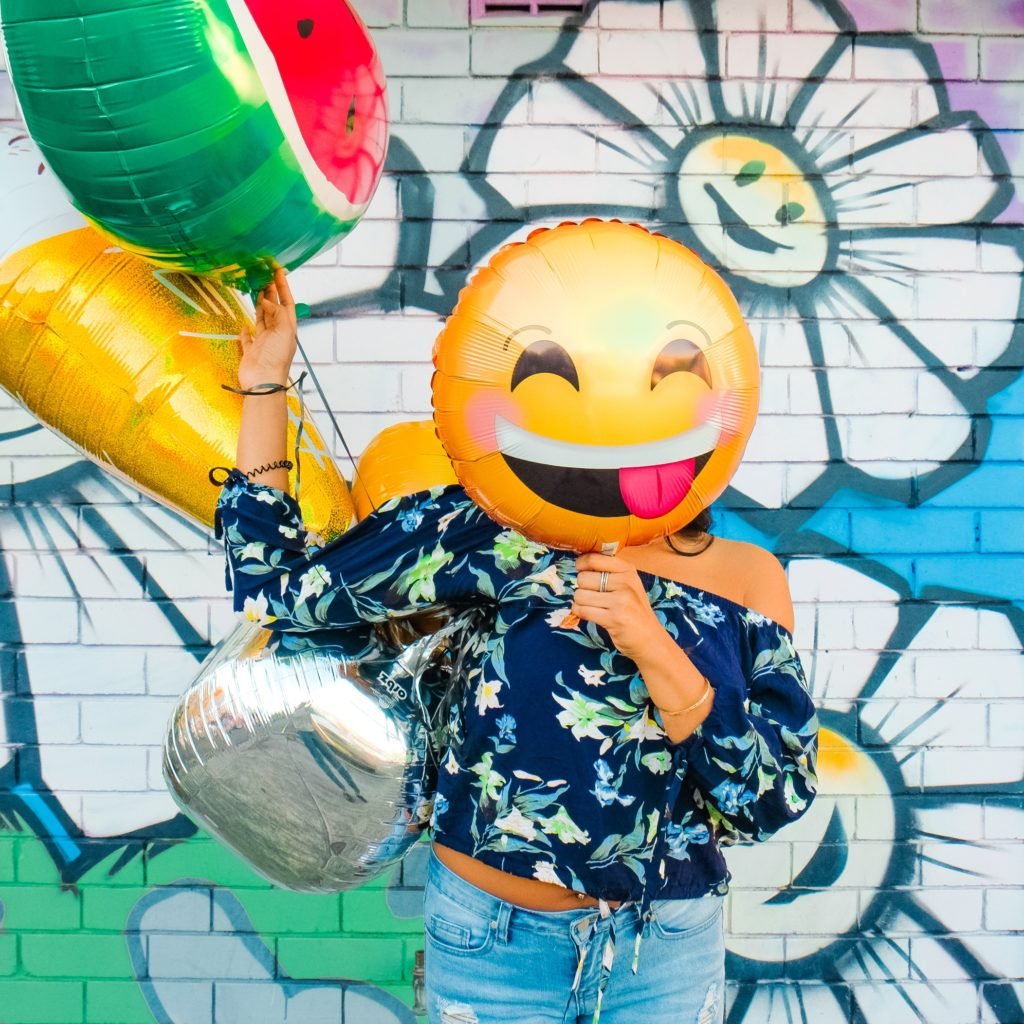 According to this report, the online banking service provider Intelligent Environments has created a system that will allow customers to log into their accounts using a pass code containing four emoji. The company will provide a total of 44 emojis to choose from. Unlike a traditional numeric PIN where there are 10,000 possible combinations, the emoji system will have 3.8 million potential combinations.
It has also been reported that 37 new emoji are coming to a phone near you! Finally, there will be emojis to express your excitement over a Mexican food, as included in this line up are tacos and burritos. In addition, there will be more food (e.g. cheese, popcorn, a hot dog, turkey), new sports symbols, religious-themed emoji and even a unicorn thrown in!
Read more about how Facebook utilises Emoji in their feeling feature.