Come Fly with Google
Is it a bird, is it a plane, no its Google flight search and its pretty darn good. Although this is not a new thing for the Americans, it has finally been rolled out into Europe and could have a huge impact on Flight related search.
Here are my top 5 favourite functionalities:
1: Compare flights to the whole of Europe at the same time.
Using Googles vast amount of data for those indecisive holiday makers not sure where they want to visit, you can now see the cheapest flights to all major cities across Europe. Another step for Google pre-empting search and giving users information before they search for it.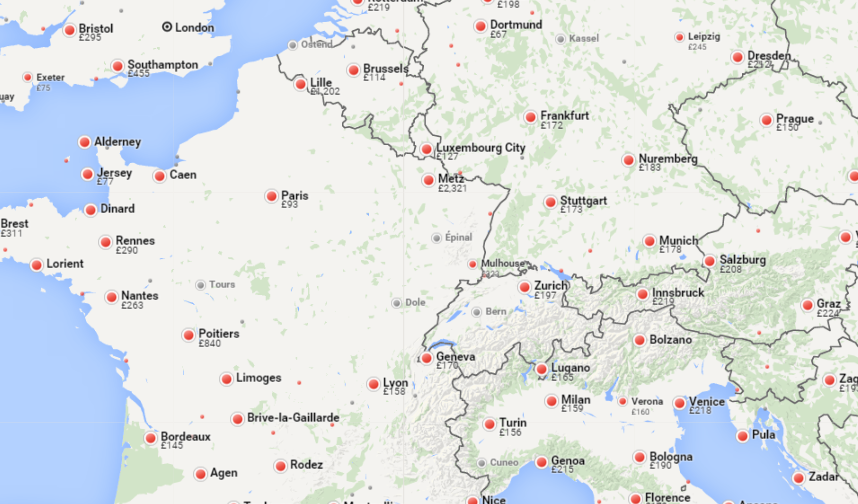 2. Feeling Lucky?
Just like the search function, Google allows you to randomly select destinations for those adventurous users. But of course it doesn't stop there, Google will also suggest destinations based on value, popularity and of course your personal search history. It will even track real time prices and email users promptly when a destination becomes cheaper.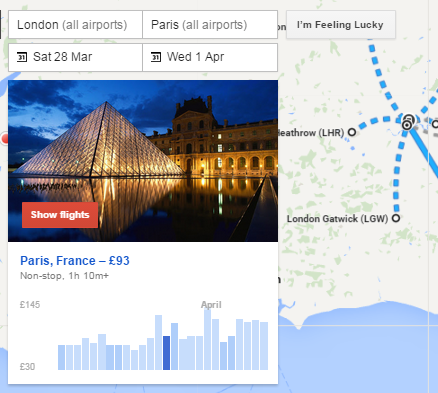 3. Find the cheapest times of the year to fly easily
Most flight comparison sites already actually have this but Googles functionality actually makes it incredibly easy to click around different destinations with speed to check seasonality.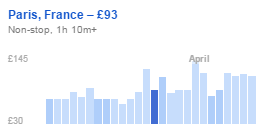 4. Shows flights and hotels together
Of course Google was going to pair these up but when comparing airlines Google pulls data from its hotel pages to show you prices and ratings of hotels at your destination. Altogether if you're looking for a cheap holiday you can compare your flight and hotel costs on one page!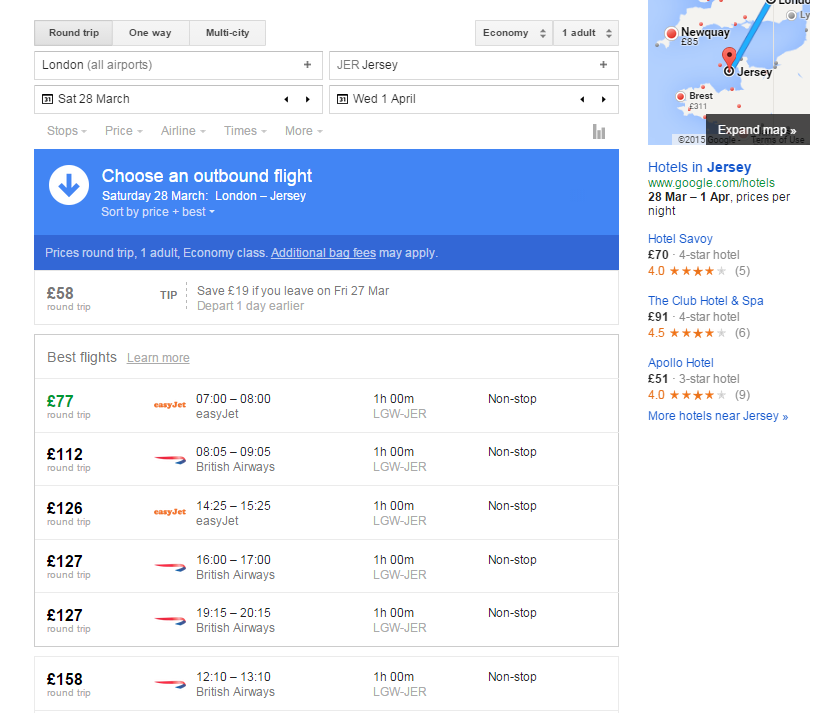 5. In search – search.
Finally, in true Google fashion, Google is dominating the search with its own products. It is already dominating its search results with a quick flight finder widget in paid search as well as ranking organically in position one for many terms such as "flights to Barcelona". Seth Cassel, president and partner of an American agency working with Airlines noticed an immediate drop in Organic traffic when the tool was launched in the US 2 months ago. However many Airlines are seeing a big boost in traffic coming through to booking pages from Google.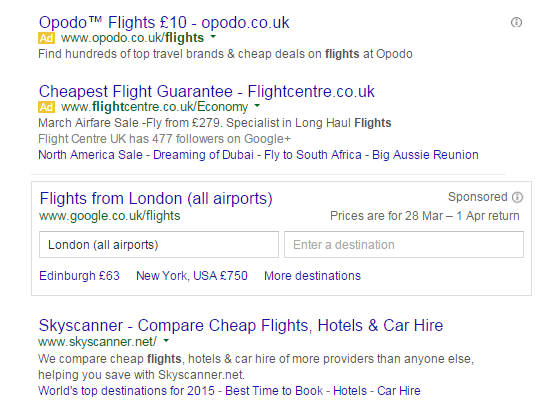 Summary
This is by no means a new venture for Google. The product was first announced in 2011. But after being tried and tested in the US they are obviously pleased with the results and ready to roll it out to Europe.