Slow and Steady Does Not Win the Race…
Attention website owners: Google is reportedly introducing a red warning label in the search results for websites that take a long time to load.
On Tuesday, Google+ user K Neeraj Kayastha posted a screenshot of an Android search where 2 of the websites included appeared with red "Slow" labels underneath the title: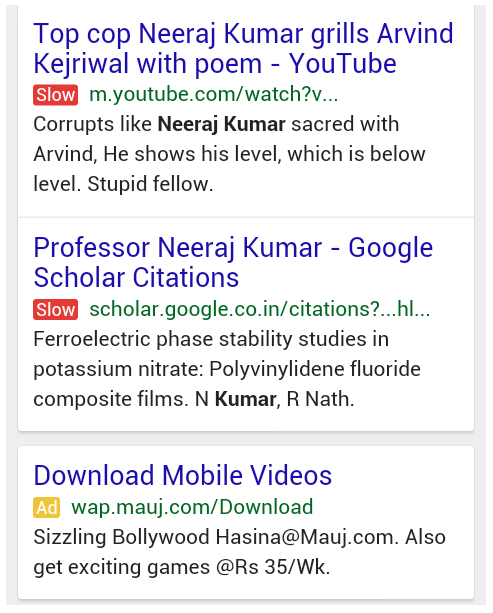 The label appears to indicate when a website will take a long time to load to warn users before they click the link.
So what could this mean? Essentially, it seems to be the latest message to site owners to review their user experience and make sure they are optimised for mobile, or sites could lose significant amounts of traffic to better-performing competitors. When Search Engine Land reached out to Google for a comment on the update, Google rather cryptically answered: 'we're always experimenting.'
This news further supports the growing importance of mobile SEO: Google previously tested a "mobile-friendly" label in the mobile search results, which went live in November 2014. So take some time to evaluate your site so you don't get stuck with a red label!