Google and the Physical Web
In early October Google announced a new project which they have called "The Physical Web". In their statement this is how they have described the project.

This is a new experimental project from Google but it could change the way we as users interact with the search engine as well as how we optimise for it.
The project is designed to allow us to interact with physical objects when we are out of the house. When we say objects we are talking about products, services and information providers. By turning objects into smart devices, each device can have a specific URL allocated to it allowing Google to understand what it is i.e. vending machine selling coke.
The smart devices will also have a beacon, similar to Bluetooth, which transmits the URL mentioned above ready for mobile devices and smart wear to pick up the signal.
Hypothetically Google will now be able to completely understand the environment around you. So if you are standing in the middle of Westfield's and need a tie, the Google app on your phone will be able to tell you exactly where to get one. It could even go into detail such as stock levels in certain stores as well as exactly where in the store the product is located.
It is no mystery of what Googles aim is in the future and they have been very public in their ambitions.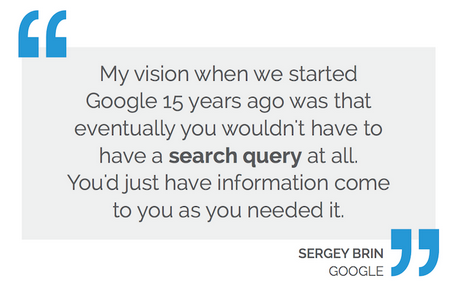 This leads us to the question as SEO's how do we optimise without a search query? Will Google be successful in being able to deliver us information to us before we need to search for it?
My opinion is that this will not affect any desktop related searches. But with wearable tech changing local search already, we need to be prepared for further improvement and change. This is probably a positive thing for many local businesses. Mobile search requires sites to be designed responsively or in a mobile format that for many small businesses can be quite costly. Local search is also heavily dependent on a number of current optimisation signals with business competing in a local space.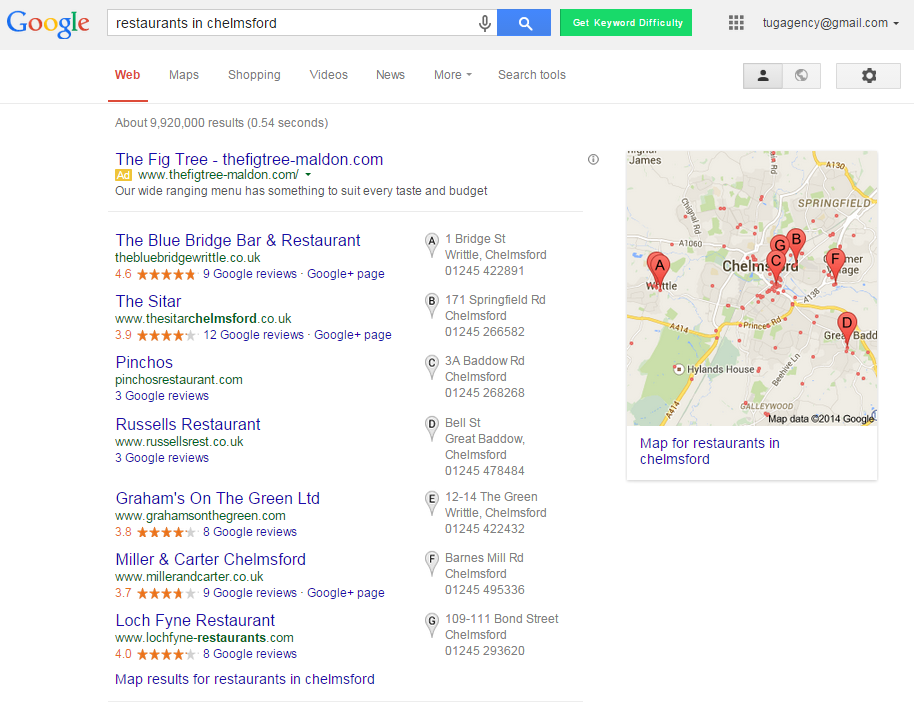 This new technology will level the playing field for small businesses in the future with Googles local search completely reliant on data from the beacons installed across objects. Search results can be based on anything from location, stock levels, buyer behaviour, social interaction or friends buying history allowing search to be completely personalised to a user.
Don't panic though, this isn't something that is likely to happen in the next couple of years. But it is food for thought about where Google is aiming to get to and how as SEO's we can start thinking about the future.
For more information about SEO, check out our recent blog posts here or to find out how we can help your business check out our SEO page here.