The Importance of creativity within Social Media, as proved by LEGO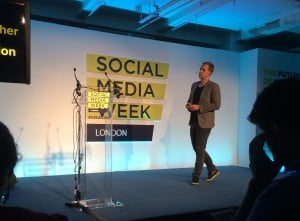 Last night I attended a talk from Lego's Social Media global director Lars Silberbauer. LEGO's social media pages are both famously successful and highly creative, proving that creativity is important in branded social media.
The foundation of LEGO's success is their aim to 'build' relationships with their audience rather than use social media as a simple platform to sell their product.
LEGO bases all campaigns on two fundamental pillars which are inspired by the customer's themselves:
#1 Build together
This pillar emulates the theory of collaboration perfectly, a concept that has gone hand in hand with creativity for hundreds of years. To collaborate is to open up the potential for new ideas.
#2 Pride of creation
A product of creativity is the desire to share one's work and take ownership of it. Social Media, at its core, satisfies the creative human's need to share in an accessible and rewarding way.
LEGO have strived to encourage and reward consumers' creativity with imaginative campaigns such as their Facebook ideas app. Followers were asked to pitch their ideas with the opportunity for their designs to be produced and sold in stores. This hands the power over the followers, building their loyalty, making them feel valued and proud to be a part of the brand.
Compared to above the line campaigns, social media is still a pretty fresh concept. Brands are less inclined to put large portions of budget behind a social media campaign. It could be argued, in this case, to create a successful and engaging social media campaign one would have to rely more heavily on pure imagination.
Lars stated: "Don't invest money… invest yourself!" According to him, it's apparent when thought has gone into a campaign compared to when shortcuts have been made; an audience recognises this and will respond more positively to a well thought out concept.
LEGO's $100 campaign
LEGO put this theory to the test wither their $100 campaign. They created a character called 'George', asking followers to build and snap him in front of famous landmarks all around the world. This not only provided LEGO with amazing, shareable content but encouraged people to engage with the brand and be creative.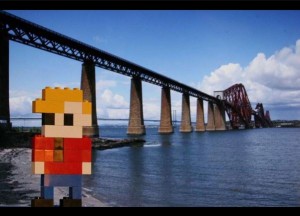 LEGO is lucky in the sense that the product, by nature, encourages and thrives on creativity. However, it is LEGO's job to harness and amplify this creativity through social media so as to reflect their product in a true and positive light.
If less creative brands were to take LEGO's attitude as an example, the social media landscape would look a lot pretty exciting and be both inspiring and engaging for the consumer.
Read more:
How Social Media and Digital Apps Continue to Awaken our Creativity