Ad of the Week: the Johnnie Walker & Mr Porter Partnership
To all 'fashionistos' and whisky admirers, you're in for a treat.
'The gentleman's wager' is the new ad for Johnnie Walker Blue Label; which is produced from rare casks of whiskies from across Scotland). The ad combines a renowned casting – Jude Law and Giancarlo Giannini – in picturesque scenery with the finishing touch being beautiful garments from Mr Porter, an exclusive online retailer.
Video and Ecommerce combined
We cannot express it enough; video content has becomes a crucial element in marketing, which can be distributed via different platforms (YouTube, Vine, Instagram, Google+, etc…).
This YouTube video below promotes both Johnnie Walker whiskey and Mr Porter with a particular twist. By clicking on the video, you're redirected straight to the Mr Porter 'Shop the Look' page, and see all the clothes and accessories worn by the actors of the video.
Sometimes, I wish I could do that on my TV… (Or not!)
Johnnie Walker advert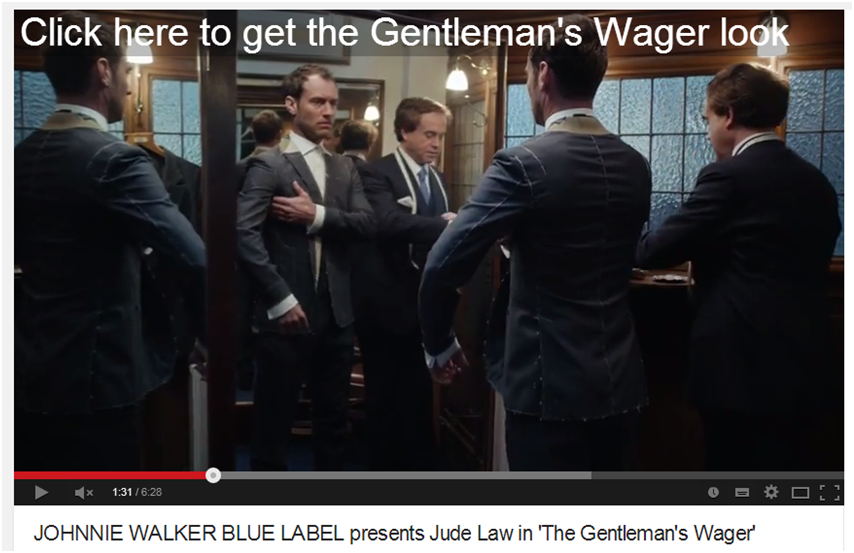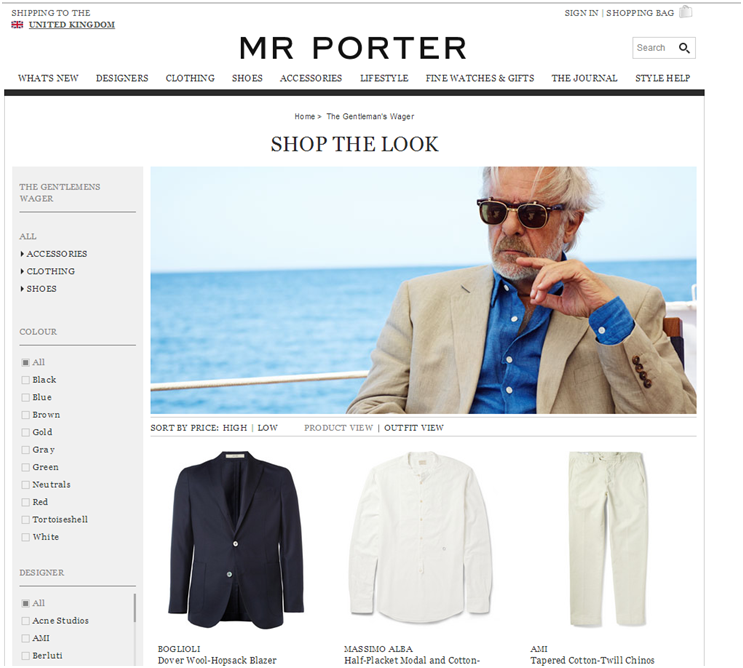 Not a first for Diageo
Johnnie Walker's brand is part of the British multinational alcoholic beverages company Diageo. They produce several alcohol brands across spirits, beer and wines: Smirnoff, Ciroc, Ketel One Vodka, Baileys, Captain Morgan, Tanqueray, Guinness, and many more.
In 2012, Diageo has partnered with Amazon to launch a Smirnoff-branded YouTube channel, where fans were able to purchase from Amazon items such as Smirnoff vodka products and party accessories by clicking on the videos.
What do you think of the 'shoppable video' trend? Some brands have used this technique in recent years, particularly fashion retailers but it hasn't picked up much yet.
Let us know what you think and if you have good examples of 'shoppable video' to share with us!
You may want to read more about online TV commercials for web advertising.