Game of Drones: Battle of the Internet Giants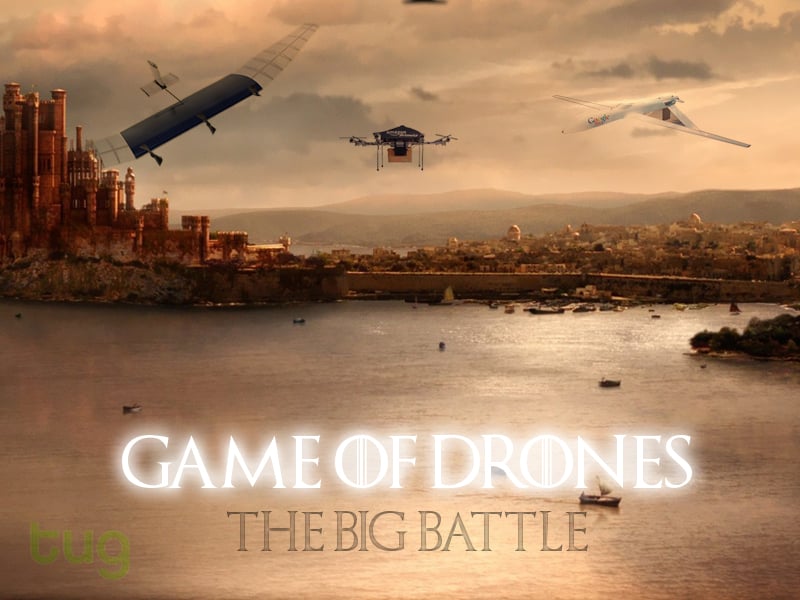 It appears lately that two Internet Giants have found a new toy to play with, 'solar powered drones'. These latest high tech toys are all making headlines with Google and Facebook both battling out in competition to become the first to beam down Internet to the world from the sky above.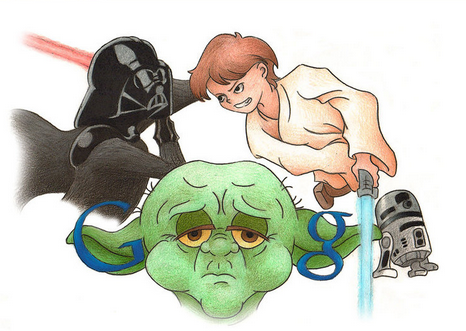 Google
Google last month bought Titan Aerospace, a maker that specialises in creating solar-powered drones. According to Wall Street Journal, Google will be using the expertise in this company to contribute to 'Project Loon', a balloon based internet project. The drones which fly in the sky above the clouds could bring Internet access to remote parts of the world, which could help solve many problems such as disaster response in stricken areas.
Titan Aerospace is currently developing two dragonfly shaped drones which are run on batteries, constantly charged by its solar panel wings. The Solara 50 (smaller model) has a wingspan of 154 feet which is slightly larger than a Boeing 767 and has been said to have the ability to fly up to five years.
Google seemed to be more interested in the larger model the Solara 60, which is also solar powered, lighter and can fly up to 65,000 feet for five years.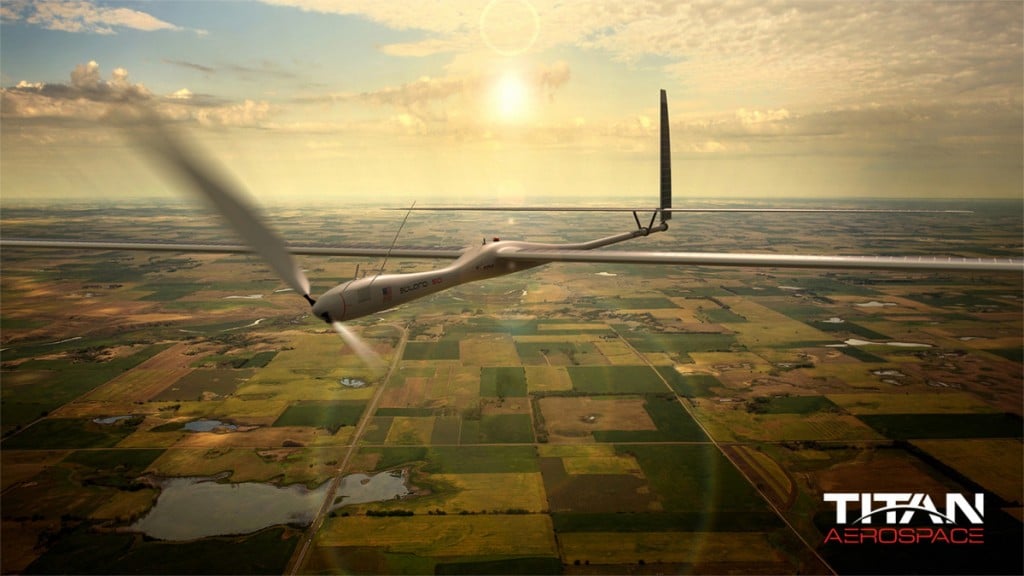 Facebook
Facebook also had an interest in Titan Aerospace but Google swoops in for the snap up, in return Facebook acquires a UK-based maker – Ascenta with mission to beam down and connect everyone in the world to the internet. Zuckerberg revealed the acquisition on Facebook with relations in working with Internet.org, "we've been working on ways to beam internet to people from the sky". The Ascenta team will join experts from the NASA's Jet Propulsion Lab.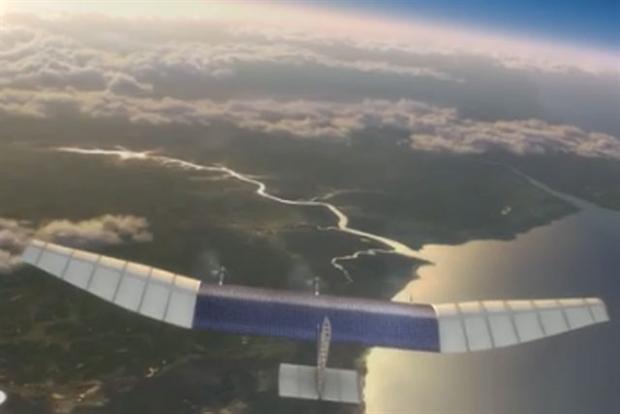 Here is the promotional video made by Facebook.

Amazon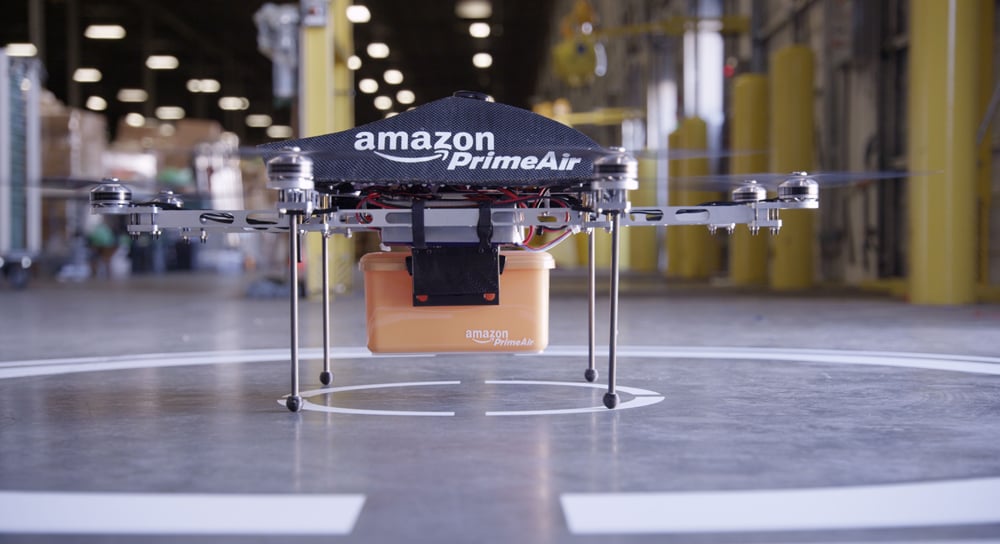 Amazon, world's largest online retailer also seems to be in the game too reporting late 2013 that they will be testing in delivering packages with unmanned drones dubbed Amazon PrimeAir.
Fed up sorting your taxes this month? Check out this Amazon PrimeAir game. http://games.usvsth3m.com/amazon-drone-vs-the-taxman/