Tug Hosts SEO & PR Workshop for Bloggers!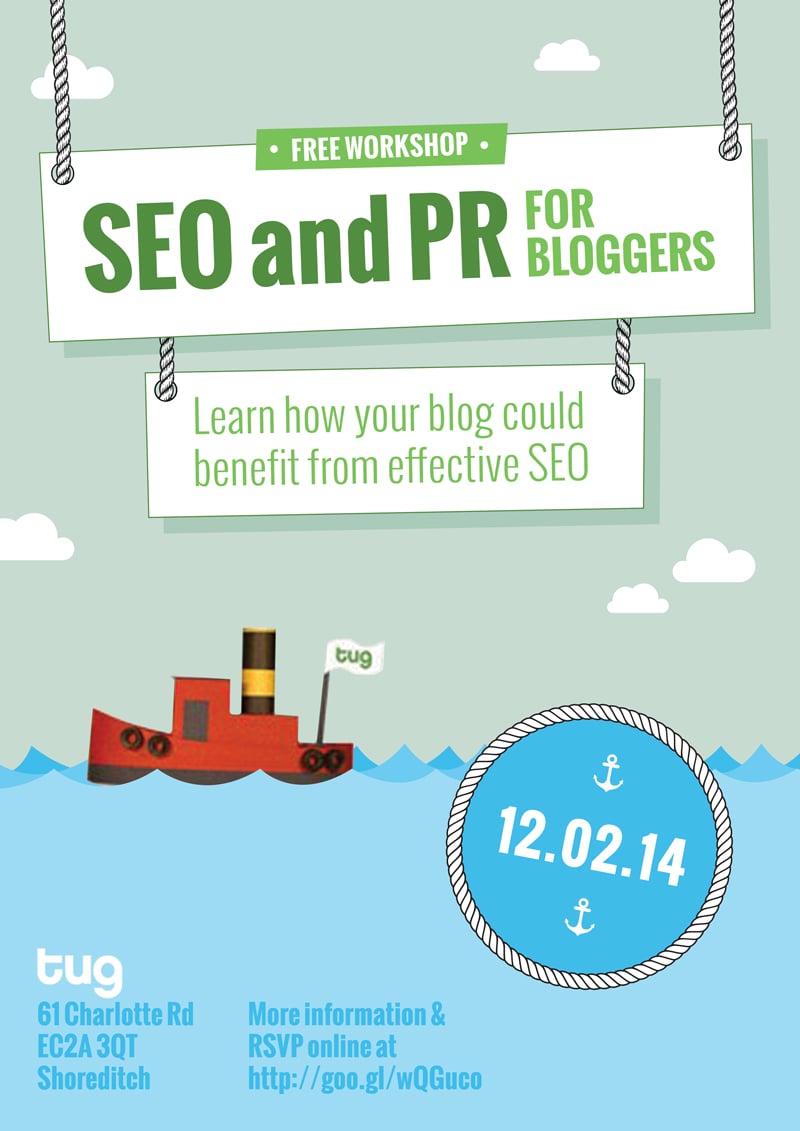 Is it worth it to go back to old posts to add SEO information? Would I be 'selling out' if I work with a brand? What's the point of Google+? Does social media even influence SEO? How do I track the success of my SEO?
What the heck is SEO anyway and do I even need it if I'm just a blogger?!
At Tug, we spend a lot of time working and interacting with bloggers and we know just how steep that SEO learning curve can be – especially for people who aren't immersed in it everyday.
So we've invited bloggers in London to our offices on Wednesday 12 February, 2014 for a seminar and workshop that promises to help lift the curtain about what SEO professionals do, what SEO is and how it can help you reach the goals you want with your blog.
To RSVP, please head to our Eventbrite Page. If you have any questions, feel free to send me an e-mail at or better yet, send me a tweet!
We look forward to seeing you there!
** Big thanks to Ralph Peskett for designing this awesome poster! **