The Future of Yahoo Advertising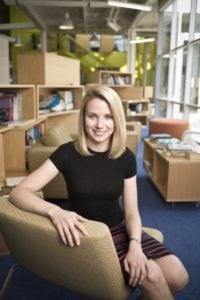 Marissa Mayer, CEO of Yahoo announced the new advertising model the company will be employing at CES 2014, showing an integrated suite that runs across all of Yahoo's platforms.
"The new Yahoo Advertising includes a comprehensive suite of web, mobile, and video ad products across native, audience, and premium display, which are accessible through a new buying platform. These products are supported by Yahoo's data and analytical tools, with insights into the daily digital habits of more than 800 million people worldwide," Yahoo wrote in a Tumblr post.
What's New:
Tumblr Sponsored Posts now powered by Yahoo Advertising
Yahoo Audience Ads — a better way to buy ads targeted to specific audiences
Yahoo Ad Manager and Ad Manager Plus — a new buying platform that gives advertisers direct, hands-on access to Yahoo's advertising products
Yahoo Ad Exchange — a new global ad marketplace that provides premium publishers with more visibility and control over advertising on their sites.
Up until now, advertisers haven't had the ability to buy based on targeted data such as gender or location as is currently possible on Facebook. Yahoo announced that, advertisers will only have to pay when their ad is reblogged, liked or followed or if there's a direct click to the ad (PPC), providing supporting impressions data.
This platform provides a comprehensive social, PPC and search package that is set to rival both Google's Display Network and Facebook Ads. But despite the positive reception to this at CES and Yahoo's stock climbing 160% since Mayer became CEO, overall advertising revenue has continued to decline.