9 Essential Christmas PPC Tips
So as you all know, Christmas is getting closer and closer, and this means if you are a PPC account manager, you should be thinking about getting ready for the essential shopping season. This year there are a number of new features from Google AdWords which will make your life slightly easier but there are still a number of essential must do's! Before taking any of these suggestions, please make sure that this makes sense for your industry, as any efforts could prove counterproductive.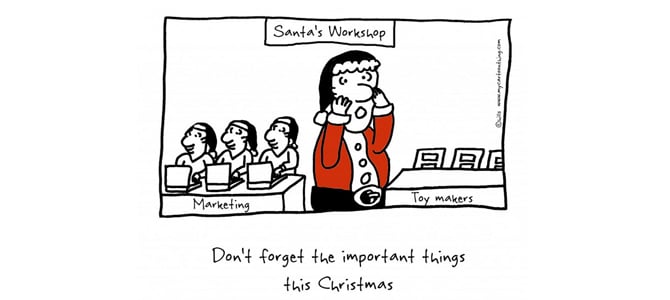 Start early! Don't just start on Christmas Eve, you need to catch the pre Christmas hype and shopping period.
Uncap them budgets! There's nothing worse than having your highest conversion rate of the year, but then running out of budget. Make sure you have enough budget to keep you going during Christmas. You may also want to check that you have enough stock to serve all them customers.
Can Christmas shoppers actually find you? In some cases, you may want to invest in additional Christmas based keywords. For example, you sell Wine and have Christmas bundles, do you have keywords such as "Christmas wine hamper" at the ready?
Get your Ad Copy & Banners at the ready! We've all had that feeling where we get to the last minute, and we can't think of what to write in the ad copy or don't have banners ready for Christmas. Don't fall into the trap, plan early! If you're in retail, we would highly recommend a "free shipping" offer, it's likely most of your competitors will have this during Christmas at the least.
Are your landing pages "Christmasy"? It always helps to have a specific landing page to your offers, in this case, Christmas! We'd highly recommend preparing Christmas specific landing pages ready to launch with your campaigns.
Don't forget your Ad Extensions! It's common knowledge that ad extensions such as sitelinks help improve click through rates and grant a way for you to deep link customers into your website, but don't forget the other ad extensions. Are you a local retailer? Have you got local ad extensions running?
Remarketing is essential! Any PPC manager worth their pay cheque should be using Remarketing, if you're not WHY!? Get your code's installed and your banners ready! Here's a handy guide to help you through the process.
Are your bids high enough? It's highly likely your competitors will ramp up their activity during the Christmas period? Be ready to increase your bids if you start to get outranked. You could do this using Google's bid rules, but we'd always recommend manual bidding for maximum control.
Product Listing Ads are growing! Google are putting more and more emphasis on Product listing ads, having just recently introduced them to more countries and also your smartphone. If you're a retailer with multiple products, we'd highly recommend you have product listing ads running during and after Christmas. Here's some handy tips from Google on optimising your PLA's for Christmas.