Run your PPC campaign like a football team
No I'm not talking about spending £85 million on one keyword or bringing in Arsene Wenger when budgets are tight, but comparisons can be made in the ways you manage football teams and PPC campaigns.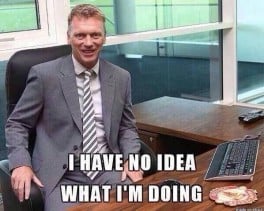 Play your players in the right position – It's hard to imagine that Thierry Henry used to be a winger – why would you not put him up front? In PPC you want to make sure your traffic will be sent to the right places and landing pages that are checked regularly. Also make sure your ads show for the right keywords and that relevant sitelinks appear when in position too. Just like pre-season training, having a test period to decipher the best positions is crucial to ensure that you can slowly bring down your CPC and CPA.
Have a solid defence – Make sure you're bidding on your brand terms! Especially when you consider competitors will be bidding on the same ones, you will want to make sure you appear in the best position. Including sitelinks will push their ads a little further down the page and give your customers the exact information they could well be looking for. Plus, the more customers that click on your ads, the more expensive it will be for your competitors to play against you.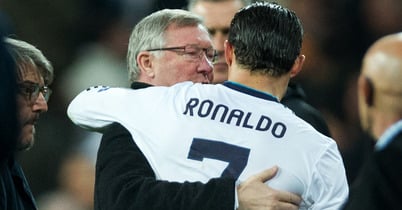 Protect your star performers – Keep your better performing keywords in separate campaigns with their own budget and possibly even their own ad copy. Also, you don't want them in the same ad group as keywords with low quality scores as it could affect them. Finally keep an eye on these keywords to ensure they keep on driving traffic and conversions.
Capitalise on easy chances – If you have a promotion or something similar to offer customers, make sure you capitalise on this; create new and specific ad copy which will jump out at the customer, include new and visible sitelinks to make it clear, add a new ad group with new keywords if you have to and be clinical – there's nothing worse than missing an open goal!
Keep your team fresh – Its good to be on your toes, constantly updating and refreshing your campaigns (ad copy, sitelinks, keywords). Search patterns may change so look at a range of new keywords; search engine users may get tired of seeing the same ads, so try new ones. Results are likely to deteriorate over time if you fail to make adjustments – just look at Arsenal!
Communication is key – The language barrier has often been a problem for teams in the modern game. Similarly with limited character lengths for PPC you need to make sure you get across your message as best as possible. This comes from studying your customers through Google trends, search terms reports, looking at which keywords and ads already do well, as well as looking for direct social media communication between brand and consumer (if available). Also make sure your ads are clear, precise, catchy – this isn't an easy task but when you get it right you will get the results.