Why use a Community Manager?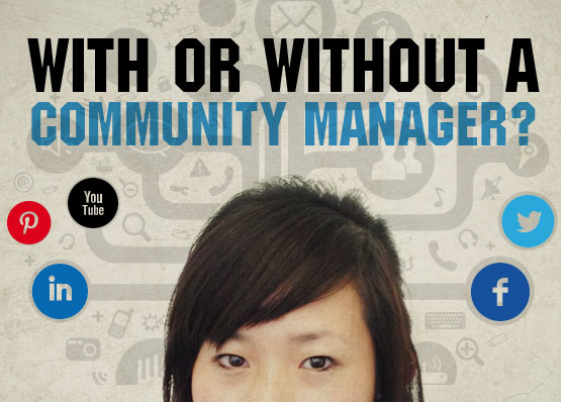 Community management, a comparatively new role, has fast become an important requirement in the online marketing mix with brands asking what key requirements make a successful community manager.
Company and brand-led social media communities require a dedicated manager who can post updates, answer customer questions and concerns as well as moderate broad conversations and themes to ensure that a community remains active. 1 in every 5 community managers sit agency side according to research by Social Fresh, the roles are being effectively split between agencies and large companies who have an active community that needs to be effectively managed.
Community managers live and breathe social media
Managers that run social media marketing campaigns need to live and breathe the community's daily conversation, reflecting the user generated ideas and creativity, feeding back insights. Often a community manager is hired because of their apparent interest in social media, having run multiple social media profiles as well as experience in setting up groups, pages, forums and writing blogs. Realising new social networks and how technological developments might impact the way in which a community can be run or how customers can be interacted with, should be a key focus.
Expectations of community manager response times should be in the 20 minute mark for posts submitted by users to a page or profile, responding to an average of 100 user generated posts an hour. Not an unrealistic expectation with a dedicated manager – even for someone managing multiple or differing communities at once.
Ensuring that a social media profile is updated daily and creating content to be shared with a community (images, videos, text, infographics and links) is a full time task. Internal support from other teams can assist with this task and allow for cross-channel collaboration. Community managers work to pre-agreed content calendars that are updated month-on-month to ensure that every post is linked to the broader topic that is relevant to the community, making sure that conversations are thought through in advance and there is always something for people to engage with.
Community managers benefit from experience and past-knowledge
Most community managers see success by managing a branded Facebook Page due to the huge reach of the social network, but ensuring that your community follows influencers in your sector means consideration and knowledge of how to engage with other networks including Google+, LinkedIn, Pinterest and Reddit.
Acquiring the brand tone of voice and assuming the personality of a brand is an aspect of community management that requires specific copywriting expertise, but knowing how to talk to users in communities as diverse as Reddit versus business professionals taking part in a discussion on a LinkedIn Group is an equally important skill.
Weekend updates, 24hr moderation and ensuring that communities are maintained during bank holidays are all aspects that community managers can take ownership of, regardless of staff turnover.  Peak engagement times on social networks now take place on public holidays and it's often not enough to schedule a post, when comments and feedback require an immediate response from someone monitoring the community.
In this vein, clients need to be up-to-date on media management platforms as well as social media monitoring tools, which can offer insights, and potentially work out what times of day posts connect with your community, when they are most active.
Community managers offer a fresh perspective
Internal teams that operate client-side can often find it difficult to work on one brand, product or subject for a long time. Ideas can go stale and messaging can become jaded. Outsourcing your community management can invite a fresh perspective and can re-start the discussion around the product or brand in a way that might resonate more effectively with your community and attract a new audience.
Community managers bring insights and expertise from other campaigns which have been successful with similar audiences in the past, taking advantage of what works best and sharpening their knowledge of what it is that makes lots of people start talking.
Working within a customer support team ensures that the community manager will have worked on other social media campaigns and have experience a wide range of issues. Community managers know what has worked in the past, what could work in the future, and should know how to avoid the likelihood of a social media PR disaster. Community managers are also able to advise and help devise a viable social media strategy that can feed into a wider digital or marketing strategy that is essential to the broader success of a brand.