"Tumblr will become predominantly mobile"
A blogging network currently with 170 million visitors each month worldwide, Tumblr has seen extraordinary growth – and created a whole new sharing space for young people who believe that taking stylised pictures of random objects, landscapes or their pets systematically makes them gifted artists.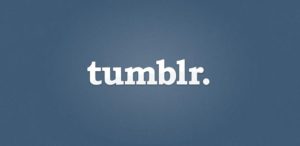 Tumblr's recent developments seem to be merely the sign of the times. Last year, it launched its advertising program – bringing to light the social networks' current obsession with monetisation – and David Karp, its CEO, has predicted that, given the huge increase in mobile traffic this year, Tumblr's mobile traffic will overtake its desktop traffic by late 2013 or early 2014. This echoes Mark Zuckerberg's statement, back in September 2012, about Facebook allegedly becoming a primarily mobile social network. Zuckerberg claimed that, in the near future, more money could be made with mobile devices than with desktops.
If you have no intention to advertise on Tumblr, then this may not concern you, but you can walk away from this story with an important lesson: the more pressing needs for advertisers to incorporate mobile usage in their social media strategies, and adapt their strategies accordingly.