Keyword research goes mobile
I am not sure who of you heard about the new AdWords Enhanced Campaigns launched by Google last week but if you don't I am more than happy to give you a quick summary of it.
Google wants to have Ads in more places. The AdWords Enhanced Campaigns is a new way to create campaigns within their AdWords network. The primary goal is to make it easier for marketers to target searchers on different devices for example a mobile phone or an IPad.
With this, gone are the times where it was enough to only focus on desktop users. Additional to that it's worth to rethink or at least expand you keyword options.
The number one reason for that is that you, if you don't include the mobile searches in your campaign, you simply miss out on a lot of keywords that people use on mobiles but not on desktops.
Keywords specific for mobile searches might include near, nearby, local, close or the location/area where you are at the time you are searching from your device.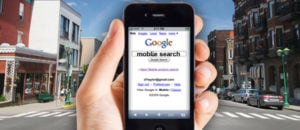 Before you actually start working on optimizing keywords for the mobile market you need to establish how searches find your site as well as your competitors' site.
See here 3 tools which can help you getting started:
Google Webmaster Tools
It gives you the opportunity to see where you rank for keywords mobile searchers enter.
Google Analytics
Gives you keywords used by tablet- and- mobile users.
Google Keyword Tool
This can provide you with mobile specific keywords you aren't already optimized for.
So, when you found a keyword which works out for you/your business/service and you add a "near" or a "local" to it and I am sure it will give you a couple of extra visits.
Happy Monday!