Warning : AdWords Reinvented !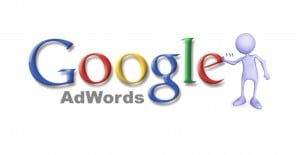 Attention all paid search advertisers : in order to adapt to the ever-changing ways in which internet browsers are searching the web using different devices, be it their computer, their tablet, their smartphone, etc., at different times in the day, Google is announcing a major AdWords upgrade, which promises truly 'enhanced campaigns'. For many advertisers, this is expected to be the largest overhaul in the search advertising system since it was launched.
Some of the announced new features which have been revealed include:
-Better targeted ads, according to the device on which they will appear. Example: a store can create ads with click-to-call and location extensions for smartphone devices, and ads leading to its website, for PCs
-Incorporating tablets in desktop/laptop campaign structures. Consequently, there will only be two device categories: desktop/tablet and mobile
-New bidding levers will be introduced to grant the advertiser greater control over their bidding for cost per click, across all platforms, as well as location and time of day. Each lever will interact with the others, in order to target the right customers the best way possible
-New conversion types will be introduced, notably calls and app downloads, to better assess the impact of mobile devices
Essentially, the new enhanced campaign structure, by giving more weight to new device types, particularly mobile, will allow advertisers to manage settings such as device type, time of day and location, from one single place, to ensure the best performances.
Though no official dates have been announced for the implementation of these structural changes, Google has stated that the new features will start rolling out in the next few weeks, and that the whole system should be in place within 4-6 months. Be prepared, by finding more information about the upgrade, and assessing how it can benefit to your business.
For more information: http://adwords.blogspot.co.uk/2013/02/introducing-enhanced-campaigns.html
Liked this blog post? Why not Like us on Facebook too?