Gaining Links by Giving Something Away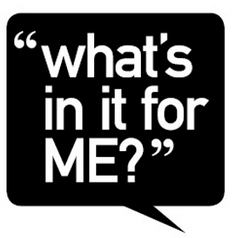 For anyone who has tried to carry out a successful link-building campaign, there something that becomes very obvious – an easy way to gain links is to give something away.
In the light of recent Google updates, we can no longer hope to dominate the search engines with submission-based link-building techniques such as social bookmarking and directories. That means we must talk to real bloggers and convince them to give us a link.
That's where things get tricky. Unless we have something truly valuable to offer, which is very specific to the bloggers needs, there is very little chance of receiving a link.
To make matters harder, webmasters know what link-builders are up to. Some bloggers will receive dozens if not hundreds of emails every day from people asking for guest posts.
So, in order to grab the bloggers interest, we can maximise our chances of success by ensuring we have something valuable to offer them in our pitch.
Either we offer some excellent, personalised guest post suggestions, or give something away to them as an incentive. Here are some possibilities:
– Create an embeddable video or info-graphic. Images look great on blog posts and display information in a simple and attractive way. Creating a great chart, graph or image gives bloggers a good incentive to share and link back to you – especially if they can embed the content at the click of a button.
– Competitions – Some bloggers won't be interested in receiving an article from you, but giving away tickets or prizes might get them excited. This is a great way for them to interact and excite their readers.
– Allow others to test a product before release. Everyone loves a freebie, and bloggers would love to test a product that is useful to them. This could give your brand reputation a big boost.
– Exchange articles. If you host your own blog, it is a doorway in to creating relationships. If your blog is authoritative, some bloggers will be happy to host your content if it means they will be able to reach out to your audience in the future.
The great thing about giving things away is that we don't even need to go chasing webmasters to get links. For instance, offering special offers and discounts will naturally attract links from money saving forums. Similarly, giving away a free eBook is likely to gain natural links from people who review or recommend the book.
So if you want links, think about what you can give away. Creating useful and valuable content will get you naturally noticed by the online community. And that's what SEO is all about these days.
For more helpful knowledge and tips, check us out on Facebook.