Are you updating your Facebook page regularly?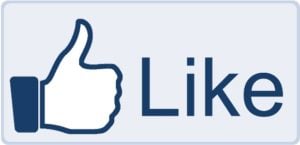 It goes without saying that Facebook marketing is a vital part of any online marketing strategy for a business. How can you possibly promote your product or service online without being present in the world's largest social network?! Updating your page regularly with engaging content is a highly effective way to retain the interest of your fans, and your page also constitutes a unique outlet for having direct conversations with your customers, to ultimately earn their trust and loyalty, and gain credibility.
However, a study by the social media tools/analytics company Recommend.ly has made some shocking findings: out of 5.7 million examined Facebook Pages owned by businesses, 70% of them aren't being regularly updated – in other words, 0 updates per month! Recommend.ly also pointed out that 64% of the surveyed Facebook Pages did not have a cover photo, and a whopping 83% never participated in conversations taking place within the Pages. You can see the full story here:
http://marketingland.com/ghost-town-study-says-70-percent-of-facebook-pages-are-inactive-27091
For the reasons mentioned above, I cannot stress enough how important it is to keep adding updates and content to your Page, if you have one. Out of ideas on how to make a great Page? Check out these examples – some from top brands – and see how it is done!
http://www.noupe.com/showcases/40-great-examples-of-facebook-fan-pages.html