Amazon Joins the Silicon Roundabout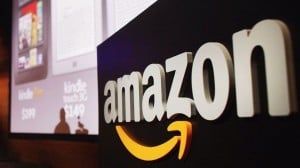 Amazon are the latest company to join the IT tech hub of London, otherwise known as the Silicon Roundabout. The Silicon roundabout already houses such big names as Google, Vodafone and LastFM. The new office which will be opened near the Silicon Roundabout will host hundreds of engineers and software developers as part of a new research centre. In particular they will be looking to develop new technology around TV and how we currently use it to consume media.
Paula Byrne, the managing director of the Amazon centre saw London as an attractive place to invest. She said "The talent pool that we have around here is terrific, In the UK we've had multi-platform TV with satellite, cable, terrestrial for such a long time. And so when I was looking around for where those skill-sets were, the UK was just an obvious place to go to." Mayor of London, Boris Johnson also said Amazon's decision was a "splendid feather in our cap. We thank them for their vote of confidence".
Tug are happy to welcome yet another big player in the technology industry to our doorstep and we wish them the best of luck at the Silicon Roundabout!