Facebook's new ad plan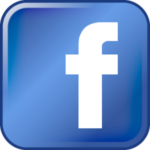 Facebook has decided to test running adverts directly within users news-feeds in an attempt to raise money. If all goes well this could mean that advertisers would be able to reach the sites 1 billion users.
The decision comes at a point when the social networks stock price is at its lowest of just $19.38. The shares were initially sold for $38 back in May 2012 on their first day of trading.
Facebook intends to use the opportunity to show its users products and brands, which they have not previously liked or engaged with.
However, as we have already experienced, Facebook users are not too keen on change. Facebook timeline, face recognition photo tagging, privacy updates, etc. were all met with scrutiny when first introduced. Discussion around the proposed ideas suggests that users already find the advertising Facebook relatively intrusive – adding it to our news feeds could be a step too far for the Social Networking giant.