"Chinese Internet" legalized in Russia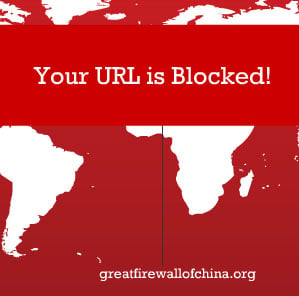 Russia adopts stringent internet controls amid censorship concerns. New act could place Russia behind a 'great firewall' similar to China's.
The Russian parliament unanimously adopted a controversial bill that boosts government control over the internet, despite a campaign warning that it will lead to widespread censorship.The bill has now been signed by Vladimir Putin, Russia's president, and became a law.
Russia's leading websites – the search engine Yandex, the blogging platform LiveJournal, and the Russian-language Wikipedia – had joined together to warn against adopting the bill. Russian Wikipedia went black in protest at the law and warned that it would "lead to the creation of a Russian analogue to China's great firewall".
The bill calls for the creation of a federal website "no" list that would force site owners and internet operators to shut down any site put on it. The bill's supporters say it is designed to crack down on child pornography, as well as sites that promote drug use and teen suicide.
The Duma, Russia's parliament, appeared to take some of the concerns of the bill's critics into account. MPs removed vague language that would allow any website with "bad content" to be shut down. Under the new wording, authorities will only be allowed to shut down sites that contain child pornography, or promotion of drugs or suicide. All other sites would require a court order before being placed on the blacklist.
Yet Russia's court system is notoriously corrupt and pliant – less than 1% of cases brought before Russian courts result in a not guilty verdict.
Those opposed to Putin have long feared a crackdown on the internet, where opposition discussion and protest organisation have flourished amid a largely state-owned media environment.
"The need to fight child pornography and illegal content are as important for civil society as the support of constitutional principles like freedom of speech and access to information," Yelena Kolmanovskaya, the chief editor of Yandex, wrote in a statement posted on the website. However, she added: "The proposed methods provide a means for possible abuse and raise numerous questions from the side of users and representatives of internet companies."
The bill comes amid what activists have called an unprecedented post-Soviet crackdown on opposition activity. With the Duma due to enter the summer recess, a host of laws tightening civil freedoms are being rushed through.