Microsoft launch a social search network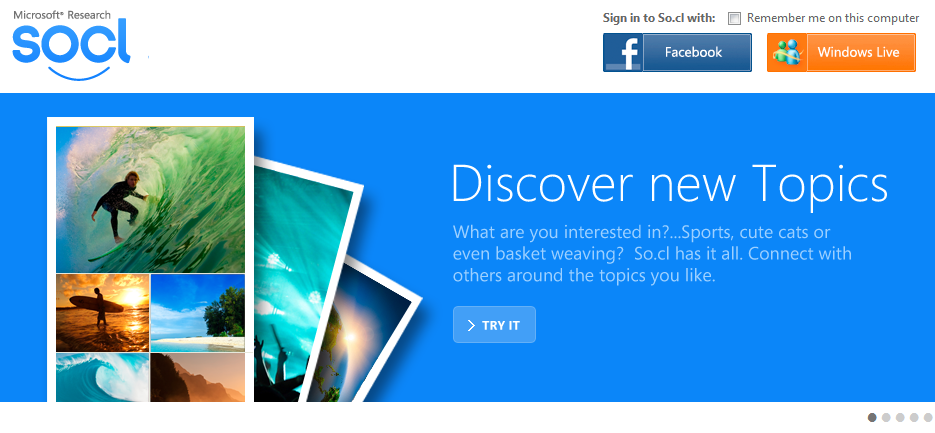 Microsoft has announced the launch of So.cl, its search integrated social network was designed initially for students but is now available for public use. The website has been available to students since the beginning of this year in beta and only available to a selection of institutions that agreed to partner with Microsoft. This current version with Facebook connect has been redeveloped for public use.
So.cl initially was built by the FUSE Labs of Microsoft Research stated to become an "experimental research project" that married the twin disciplines of Social and Search. Now publicly available, it is possible to log into So.cl using a Windows Live ID or a Facebook account, giving access to a social search engine where all public inquiries appear in a real time feed.
According to So.cl's FAQ section, the aim of the social search network is to "help people find and share interesting web pages in the way students do when they work together."
So.cl  features videos and rich content that marries users searching for content together in a social way that allows for a discussion about the content in real time. The networks functionality does this by encouraging users to generate "rich posts," which are pooled or collated collections of rich content and links on a given topic that can generated or developed by any signed up user and shared via their connected networks. The launch of So.cl comes hot on the heels of the introduction of Bing's social column that provides relevant social media conversations in the search engine's results page. Microsoft is clearly putting its stake in the future of Social Search.