Facebook launches app store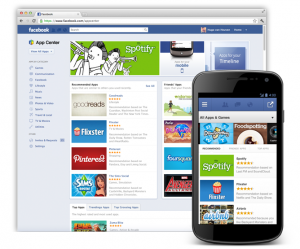 Facebook are set to launch an the App Centre on the social network, a new place for people to find "social apps", designed to show off high quality apps and good user experiences.
The App Centre gives developers an additional way to grow their apps and create opportunities for more types of apps to be successful. In the coming weeks, Facebook users will be able to access the App Centre on the web and in the iOS and Android Facebook apps.
All developers should start preparing today to make sure their app is included for the launch.
For the over 900 million people that use Facebook, the App Centre will become the new, central place to find apps like Draw Something, Pinterest, Spotify and Viddy.
Each item has an app detail page, which helps people see what makes an app unique and lets them install it before going to an app.
To find out more, please get in touch: ben.romberg@tugsearch.co.uk
Or follow us on Twitter @tugagency