Facebook add "Offers" to Pages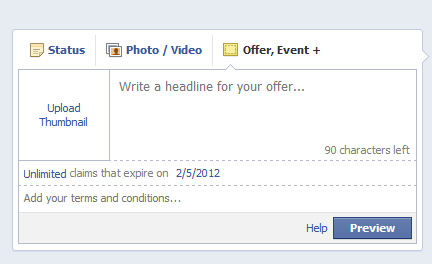 Facebook Offers has been launched on Facebook Pages to drive new people to businesses and encourage engagement among Page users. The visibility afforded by Facebook indicates a high level of exposure provided by Offers, simply put, if you claim an offer, the chances are that many of your Facebook friends will see that you have redeemed this offer and be tempted to do so themselves. Offers are free for Page Admins to create and share. but are only available to a small number of local business Pages so far.
To find out how to make Facebook Offers work for you, talk to Tug about social.
Join us on Twitter @tugagency