Good content attracts links just as beautiful people receive the attention of many eyes
This blog post has been written after an amazing presentation by Rand Fishkin, from SEOmoz, last week at LinkLove London. The creator of SEOmoz underlined two ways that are mainly used to uplift the positions for certain keywords:
create great content that people like to share and link to
build links manually through outreach, guest blogging, link suggestions
Nowadays the community of active users of the web has increased with far more bloggers and influencers compared to 5 years ago. Below you can see a graph of different internet characters:
Due to the high volume of people that share ideas online through blogs and social media, the production of great content can attract links from a community. This is usually based on one precise discussion topic, here are some examples: mums, green living, graphic design, fashion, art, theatre, cinema, zombie, teachers, fitness, beauty, local bloggers etc.
SEO content for your website can benefit one step further in terms of:
 Brand visibility
Social following
Long tail SEO
Fan base community
Referral links
Direct and bookmarking sites that gather articles about specific topics
As social signals are becoming as valuable as links, poor link building techniques are spotted easily by Google and won't be beneficial. Here are some ugly examples: text links, banners, paid posts etc.
Recently at Tug we have organised a content brainstorming sessions, where in 30 min the team has come up with 30 fantastic ideas for content in numerous formats (articles, videos, questionnaires, interviews, etc.)!
Rand Fishkin in particular suggested to build a community around a topic where members can discuss, read and publish contributions as this is a good way to attract links and to start a fan base for your brand. Others instead prefer to create a blog publishing tips, interviews, videos, photos, guides and anything useful to a certain community.
A blog is a great opportunity to host guest articles from experts and influencers in your field, people that will promote info through their connections.
Another great idea is to produce content backed by data. Let's think about hostelbookers.com – they have an amazing set of data about backpackers, they know the favourite destinations and they know demographics related to their users, etc. All this is of interest to big news media  individuals that always need fresh and unpublished data, which they will then link to you. Data can be a graph, pie chart or table that can be embedded to other websites such as Google Insights or Flickr with images.
The main critics to the theory of content marketing still remind us that this doesn't secure anything (it is an investment), check these 3 content ideas analysed in terms of links gained and social coverage:
Dollar Shave Club
Content type: video
http://www.dollarshaveclub.com/
Back links gained: 48
Facebook Shares: 24,000
Tweets: 2,124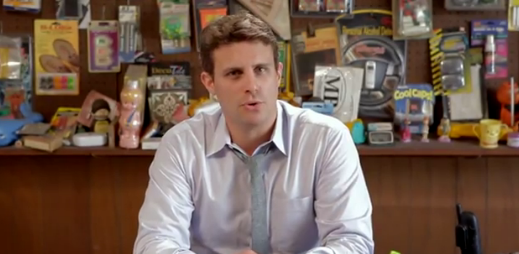 Numbersleuth – Worlds Golf
Content type: Infograph ( http://www.numbersleuth.org/worlds-gold/ )
Back links gained: 163
Facebook Shares: 1261
Tweets: 198
Nielsen – A pocket guide to Social Media and Kids
Content type: guide with stats (http://blog.nielsen.com/nielsenwire/consumer/a-pocket-guide-to-social-media-and-kids/)
Back links gained: 360
Facebook Shares: 62
Tweets: 316