Actionable Link building with Wikipedia & wikis
Don't forget that user generated content such as wiki offers you amazing possibilities to get back links for your website. Along with guest posts, directories, social mentions and viral content, this is an easy opportunity to get brand and anchor texted links (those which have text with specific terms you want to rank for or your brand). The following is a small and quick guide to start to add wiki entries out in the web, please share this if you find that it help your SEO mates.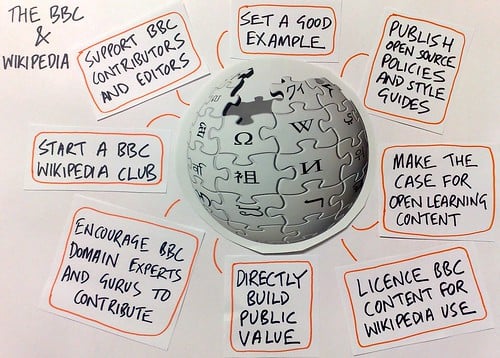 – Tone of voice
If you want your wiki to be approved, don't be promotional in your content and ask yourself whether you are contributing or spamming the content? Read the page carefully so you can quickly understand what it talks about and if your entry can be useful for the community.
– Create a persona
Sign up to a new e-mail with no reference to your website or yourself. The wiki moderators assume the writers are independent, so you want it to appear that way.
– Search wiki pages
Google offers special term operators that can infiltrate the web and look for specific terms and urls, an example of first query can look like this: "product type" inurl:wiki or "brand name" inurl:wiki . "list of (your busineness type)" inurl:wiki (ex. "List of marketing agencies" inurl:wiki, "fancy dress" inurl:wiki ) . Brainstorm different opportunities looking at the page of your website. Recently I have built some links to the website of a factory in travel wikis because they have a factory museum to visit. Secondly I built other links in a page dedicated to a robbery in that factory.
– Add entries
Create an account for every wiki with your persona. After that you can usually edit the text with a specific syntax. A link is written as follows: [url anchor text] example:[http://www.bbc.co.uk BBC]. The best pages have moderators so try to be in line with their philosophy to get your contributions approved.
– Check your results
As you edit pages, save all your links in a spreadsheet and check in the future if your link gets approved. Do you have any suggestions to share for the community of link builders that allow us to improve our work? Leave a comment below