Wishing you a Mobile Christmas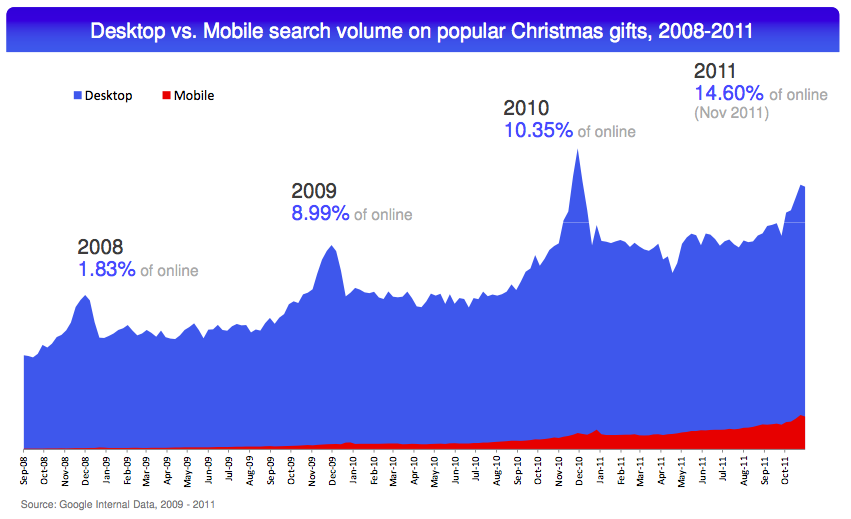 Figures out from Google suggest that people are going to be using their mobile phones a lot more this Yuletide for Christmas shopping, inquires, recipes etc. (you name it!) According to Google's stats 24% of UK consumers use their mobiles for in-store comparison.
An analysis of UK search volumes on desktop versus mobile has found that in November 2011 mobile searches on popular Christmas gifts represented 14.60% of the online total – a jump from 1.83% in 2008 and still growing steadily.
Google's research also shows a "triple peak opportunity" on mobile. Data from the past two years from the search-giant shows that UK mobile queries for top retail brand terms spike three times in the season of giving.
The first peak pops up around the end of November and the last payday before Christmas. The second is in the final days before the actual holiday itself, and the third happens when the January sales kick off.
This opportunity is growing fast for e-commerce brands and these kinds of search queries demonstrate a 166% year-on-year growth, which is staggering given that estimates are for it to rise, rather than fall!
For more on this and other stuff, follow me on Twitter @benromberg