SearchLove London SEO Conference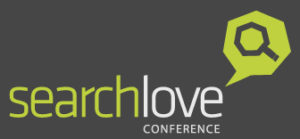 The first day we saw Rand Fishkin, who focused his speech on the natural creation of links and its best friend: a community of users sharing their opinions and associating with your brand. He spoke of the keys to building a great community by given them great content, and they in return will get you links to increase the popularity of our website or brand.
Stephen Pavlovich of Conversion Factory, said that conversion is only possible with a combination of marketing, design and psychology. Having identified the problem – why visitors leave your site? You should not skimp on A/B tests, observe and compare yourself with the competition and always have a good copy to give your site a personal and unique touch. Pavlovich is a regular user of Evernote, which he uses to collect those little moments of inspiration and ideas that we have throughout the day.
Patric Altoft from Branded3, gave us the methodology that everyone was waiting for, starting his speech with quick and specific recommendations for link building.  Vary the anchor text making use of tools like Google Suggest to find variations of your keywords. When doing link building for a new website always start by creating links to URLs with content, such as blog entries, and only when Google has given your site some authority and trust, start linking to your product/sales pages. Altoft bets on twitter as a great way to gain natural links and diversify your link profile.
Also discussed topics such as the recent (and ongoing) Google changes affecting positions and Analytics metrics, trying to discern what's going to happen with Analytics and what is Google going to do about it.