Facebook F8 Announcement – More Changes Coming Soon
Mark Zuckerberg announced more changes to Facebook during the F8 conference for developers. These are not any changes, they are drastic and radical changes that will catch by surprise most users.
Facebook recently changed its news feed and it looks an awful lot like Google Plus, and it is certainly something that has angered and confused many users.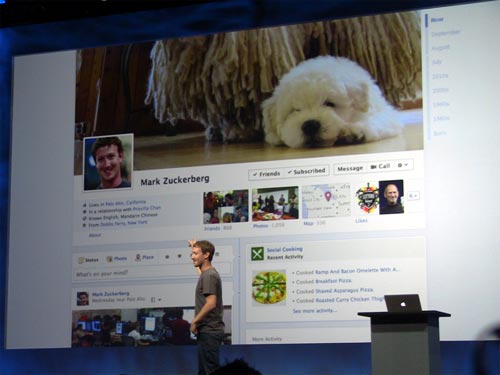 These are the main changes that Facebook will include:
Profiles will now be timelines
Mark Zuckerberg and his team redesigned how profiles look, they will have a main image that can be changed replacing the traditional profile picture. If you scroll down you will see user comments, photos, events … all of them can be customised.
Links and other actions come in the "Ticker"
Facebook removed the automatic updates and created a new window that shows what users are doing, as he had previously explained when they changed to the new news feed template.
Music, movies, television and news on Facebook
Using Facebook APIs other companies can develop apps to share their content with Facebook users.
New generation of applications
These new applications are developed based on the users' lifestyle, where they can share more information about their likes and experiences.
Facebook games
If you're playing a game on Facebook, this will show up in your feed so that your contacts know you're playing and get them to join the game.
Facebook Certainly wants to take us to a new generation of social networks. I wonder  what will Google Plus do now?
Adam Kidron & Mark Mulligan on F8 Facebook music, Boinc & digital music