Google now reviews paused ads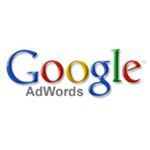 It's always frustrating as a PPC account manager when you want to get a new account ready but are stuck with Google's policy of only reviewing ads once they are live on the engine. To resolve this Google has finally introduced a new service of reviewing paused ads.
Here's an email we recieved from Google:
"Dear AdWords Advertiser,
We're writing to let you know about some upcoming changes to the types of ads we review.
What's happening? Starting September 6th, we'll begin reviewing paused ads the same way we review active ads. This means that your new and existing paused ads will be sent through the standard ad approval process. As a result, if your paused ads violate one or more of our AdWords advertising policies, they'll likely get disapproved.
Why? We're proactively reviewing paused ads to eliminate unnecessary delays in getting your ads approved and to ultimately enhance your experience with Google AdWords.
When? Starting September 6th, we'll begin reviewing new paused ads, followed in the coming weeks by the review of existing paused ads."
This is a welcome change from Google, and I for one am glad they have finally introduced it.