Social media role in UK riots
Social media was an essential tool in organizing the riots all around the UK. While this is somehow true, social media ended up being a a double edged sword as both; protesters and police used it to exchange and collect information.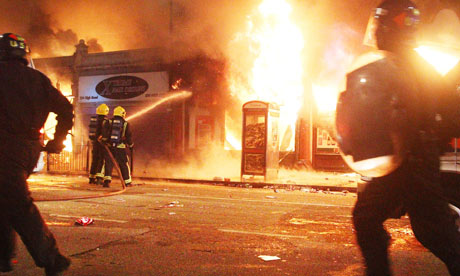 In last year student protests they used Google Maps and Twitter to communicate, let everybody know where they were meeting, police barricades, etc. Rioters are now getting smarter as they started using the Blackberry private messaging service to communicate with each other. Twitter and Facebook were used to share general information and BBM passwords.
London Mayor Boris Johnson is calling for BlackBerry Messenger to be shut down. British rioters are using BBM as one their primary mediums because, unlike Twitter or Facebook, it can be untraceable.
RIM said they will cooperate with the authorities to arrest those responsible for the damage and looting.