A Google Group wants to use facial recognition technology to identify looters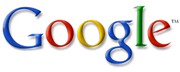 A Google group called 'London Riots Facial Recognition' is considering the use of facial recognition tools similar to Facebook's to identify the looters in London. Many people have been talking about using different APIs to find and match looters' photos on Facebook, Flickr and Twitter.
There are several open conversations on the Google Group. The first one was about the different face recognition APIs that could be used. Some have suggested that Face.API could help identify rioters with active profiles on Facebook, Twitter and Flickr.
But there are other issues regarding the ethics and legality of this proposal. In the forums 'Ethical Issues' or 'Keeping things legal' we can see many user saying that if we proceed with this, they would not only target the looters but also innocent people that were just in the wrong place at the wrong time.