Strawberries and cream sandwich anyone?!
Mid summer and its raining.  Must be Wimbledon then!  In true British style the start of the summer has been wetter and more unpredictable than we'd hoped, leading to more and more of us jumping online at every opportunity to check the weather to see if matches will be rained off.  In fact the word 'weather' was included in 1.76% of all search variations for Wimbledon last week (as reported by Hitwise).
Last year was sadly it seems an anomaly and Wimbledon enjoyed a fantastic sunny break with great weather each day (typical when centre court gets a roof the year before!).
The Hitwise chart below shows how this is shown in search behaviour (visits to Sports Tennis category and News & Media Weather category: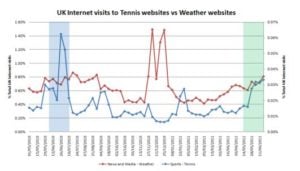 As you can see, there is little correlation in 2010 compared to the very closely mirrored visits to both categories this year.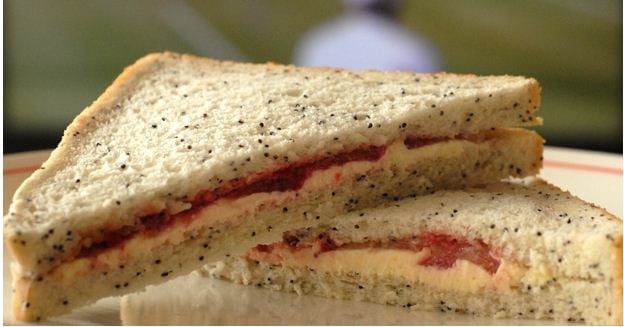 And to mark the start of the tournament and support Andy Murray, Tesco have clearly gone bonkers by producing a strawberries and cream sandwich.  Whatever next?!