How to socialize your SEO and content strategy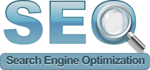 If we want to improve our SERPs and get good search engine relevance – in addition to traditional SEO strategies and link building, we must "send" to the search engines 'social signals' to prove that our site not only has good content and links, but also that our site is been shared on social networks.
With Bing recently adding the "I like" button from Facebook to its algorithm, and Google with Twitter and its +1 button coming soon, search engines are telling us that they really take into consideration feedback of content provided by users.
To do this, we will show some of the methods and means to 'socialize' your SEO and content strategy using social media optimisation.
Use Twitter. Tweets are similar to blogs post for Google and Bing, they are updated in real time, you could be on top of Google for really competitive keywords if you tweet about trending topics. Part of your SEO strategy must be to create awareness on Twitter and Facebook for your content, always using the right keywords in accordance to your content.
Socializing your content strategy.
It is necessary to modify your content strategy through increased and better production of it. We should keep in mind this two points:
– Make sure the content you share on social networks has the potential to go viral, at least within the relevant communities and industry niches. Go beyond normal content, create really original and interesting content that can be shared on Twitter and other channels.
– Make sure your content is related to the topics trending at the time, so you can get several RT `s and mentions.
For example, it is good to have an entry about the 10 fastest cars in the world, they tend to go viral. However, this will only help you if you are in the in the automotive sector, I won't do much for you if you get people to RT tweets that have nothing to do with your niche.