Google Adwords Now Permits Specific Targeting to Tablets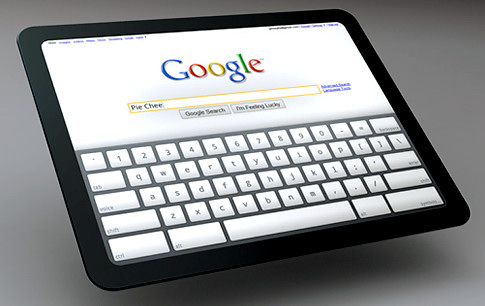 Over the past few years we have seen the rise of mobile/smart phone technology. We have also seen the creation of Tablet personal computers, with every major player worth knowing bringing out their latest version for our eyes to behold. Google has accommodated for these advances in technology, especially Google Adwords and their targeting features.
Google Adwords has kept itself updated with the times and allowed anyone using Adwords to be able to specifically target the device of their choice. This started off with the capability of targeting mobile devices as well as the usual desktop pc. Then as more and more devices and networks were given the ability to use Google Adwords advertising, Google allowed you to fine tune your targeting as specific as you desired.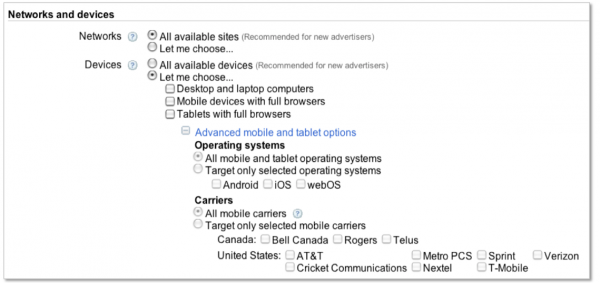 A recent blog post from Google HQ has confirmed that they now allow Google Adwords users to target Tablet personal computer users, which will come as great news to all Adwords advertisers because tablets are extremely popular and in many cases becoming the sole household computer, making desktop and laptops become a thing of the past.
"In the next couple of weeks, the "Networks and Devices" section of your Settings tab within your AdWords account will include a new targeting option titled "Tablets with full browsers." While you've been able to specifically target Apple iPad devices in the past, the new capability will enable you to easily target your ads to the entire tablet device category. In addition, you'll be able to select more precisely the types of devices and operating systems on which your AdWords ads will show. For example, to display your ads on the Apple iPad, you'll be able to choose "Tablets with full browsers" as your device targeting setting and "iOS" as your operating system setting. Tablet targeting will be available initially for Apple devices only, but we'll expand ad serving to other specific devices in the near future."
This new functionality will work with AdWords text and image ads for "mobile web" and in-app advertising as well. Advertisers will be able access the larger canvas of the tablet but with the location-targeting precision and capabilities of Google ads for smart phones.